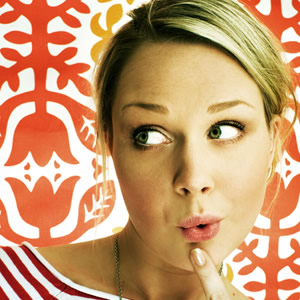 Friday, Dec. 17 to Sunday, Dec. 19: Ho-hum. We're heading into the weekend with a great big yawn, but that's not a bad thing. In fact, it might be a good idea to enjoy Friday's calm while you can, because the rest of the weekend promises surprises, disruptions and maybe even an element of… danger!
On Friday, the Moon is in earthy Taurus and the Sun is moving toward a sextile with Neptune, which may zap some of your energy but should still leave you eager to please others. Take it easy today and embrace the deliciously boring status quo, then pursue simple pleasures tonight. The energy is perfect for whipping up a romantic dinner for your sweetie or a big batch of comfort food for your friends, and then relaxing into your Friday night.
The pace picks up on Saturday, when retrograde Mercury moves back into Sagittarius, and we'll feel a little boost to our energy and optimism. Use a bit of caution this day, however, because The Sun and Venus are forming hard aspects to Uranus that invite us to take risks, and also indicate the possibility of unexpected events. Risk + Surprise = Watch Out! In other words, we wouldn't recommend sky diving Saturday.
This Sun-square-Uranus energy combined with Mercury Retrograde makes it quite likely that plans and routines may be disrupted, and if they are, you may find it's your own fault for making hasty decisions or acting on a whim.
Go ahead and follow up on your desire to do something new Saturday, but proceed with a bit of caution -- ie, don't drive too fast, don't try to make it to four holiday parties in one night, and don't spontaneously chop off all your hair because you suddenly decide you'd look great with an Anne Hathaway pixie cut. You'll find out later she was wearing a wig, and you might wind up wanting a wig of your own.
Keep risks to a minimum on Saturday and Sunday, and think things through before acting too quickly.
You'll wake up extra chatty on Sunday, with the Moon in communicative Gemini and the Sun conjunct Mercury Retrograde. Out of restlessness, you'll jibber jabber all day long and start making grand plans, which is wonderful as long as you don't execute them until Mercury goes direct on December 30. It's a great day to book your January ski vacation, sign up for classes or plan a Royal Wedding.
Who knows, maybe one of the weekend's surprises is that you'll snag a prince of your own!
View yesterday's Daily Buzz here. If you like what you see on dailyhoroscope.com, please consider following us on Facebook and Twitter. We need your help to spread the word and fill the world with good Karma!