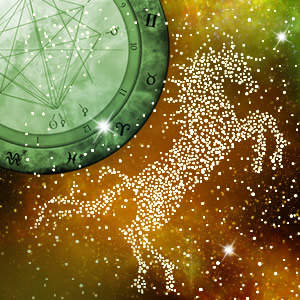 Saddle up, cosmic cowboys and cowgirls. This weekend is going to be a wild ride, with an Extreme Super Moon, Spring Equinox and the Sun galloping into Aries to signal the start of a brand new astrological cycle – a cycle our master astrologers assure us will be filled with much dramatic change.
On Saturday, March 19 and Sunday, March 20, we'll want to tighten our grip on the reigns as the cosmos start bucking. First up, Saturday's much hyped Extreme Super Moon at 11:10 a.m. (PST). This is also known as the Full Moon in Virgo, and it's the closest the Moon has been to Earth in 20 years.
Many astrologers -- and scientists, too -- are saying this Super Moon could trigger even more extreme global events and natural disasters, but please don't panic or worry yourselves. Just make sure you're prepared so you'll be able to keep yourself and your loved ones safe if something does happen.
One thing we know will happen Saturday is that the Moon will shift into lovely Libra by afternoon, and we'll begin to feel a bit more balanced. Or rather, our cosmic bucking bronco ride will begin to feel more steady.
On Sunday, it's the Spring Equinox in the Northern Hemisphere at 4:21 p.m. (PST), and at the same moment the Sun moves into energetic Aries to start the first day of a new astrological year.
We'll be able to feel the energy of the coming changes -- not just in the weather, but in many other aspects of our lives -- and that momentum will push us forward forcefully in the coming weeks.
But for this weekend, just try to ride steady, appreciate your friends and family, and enjoy the sight of all the new spring bulbs pushing up with rejuvenated force. Spring has sprung, try not to get flung.
Read all the past Daily Buzz astrology advice articles here.
If you like what you see on dailyhoroscope.com, please consider following us on Facebook and Twitter. Daily Buzz is based on the astrology of Rick Levine and Jeff Jawer.