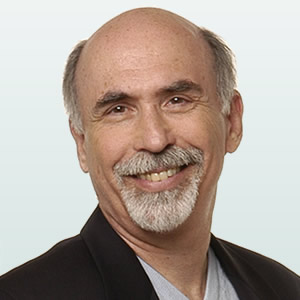 Star astrologer Jeff Jawer is a DailyHoroscope.com institution, well known in the Astrology community and respected for his lighthearted but earnest predictions! When he's not forecasting for the DailyHoroscope.com community or looking deeper into how Astrology impacts pop culture, he fills his days as a prolific writer. His articles appear internationally, giving insight in Canadian, French, German, Swiss and Finnish publications, to name just a few.
Jeff has practiced Astrology nationally since 1973, interpreting the planets as they relate to life, love, work and play. This maverick astrologer is also a foremost expert on celebrity natal charts -- he has the unique ability to scratch the surface of famous personalities and give accurate career (and romantic) predictions!
Jeff's monthly and yearly forecasts appear on partner websites AOL and Google. His yearly release -- Your Astrology Guide -- is co-authored with fellow DailyHoroscope.com astrologer Rick Levine, and is an unsurpassed 12-month planner for every sign of the zodiac.
A former member of the U.S. Navy and inventor of handheld astrological calculator Astro, Jeff now lives in lush Redmond, Washington with his wife, Danick.