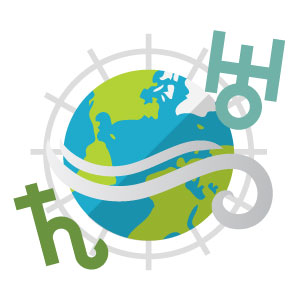 Rick Levine and Jeff Jawer are the master astrologers here at dailyhoroscope.com, and we are so proud to have them at the helm of our horoscopes. Friends for close to 20 years, these two have been working together on the Astrology front for over a decade. Through their dedication, unmatched divination knowledge and accurate, insightful horoscopes, Rick and Jeff are a force to be reckoned with. They are, after all, a couple of the most famous astrologers on the planet!
Beyond their daily, weekly and monthly horoscopes, Rick and Jeff also write the yearly Your Astrology Guide. This 12-month planner is released by Barnes & Noble and celebrated as a best-selling cosmic weather report for each horoscope sign, covering every month of the year.
Rick Levine has been a professional astrologer for more than three decades and continues to teach astrological seminars across the globe. He's the world's most widely published daily horoscope author. Read Rick Levine's full bio here!
Jeff Jawer is an international astrologer, inventor, writer and birth chart enthusiast. His monthly, weekly love and yearly horoscopes are revered for their honest and optimistic predictions. Read Jeff Jawer's full bio here!