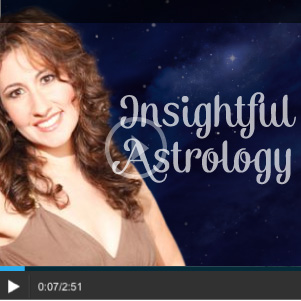 Your Weekly Horoscopes are getting a makeover!
We want you to be the first to know about some exciting changes coming to your video horoscopes!
After seven years of producing Weekly Video Horoscopes, the Weekly format will be transitioning into a new, in-depth Monthly format. That's right Monthly Horoscope Videos, custom to your zodiac sign -- coming SOON! These new videos will be available on your sign's monthly horoscope over on Tarot.com.
Really need insight for this week specifically? Fear not! You can still get weekly insight right now from your:
• Hearts & Hates Weekly Horoscope
• Weekly Love Horoscope
Maria explains this change here:
A weekly horoscope can provide a high quality glimpse into your here-and-now moments, but a monthly horoscope can offer a more comprehensive explanation of the cosmic landscape ahead, because it covers a longer stretch of time. These are both valuable and meaningful ways to get your planetary information, much like a daily newspaper compared to a monthly news magazine.
A monthly horoscope allows the space to flesh out the possibilities you might anticipate as you live your life in real time. What a wonderful way to plan your week and weekends over the course of a month! You'll have an opportunity to prepare yourself to take advantage of any upcoming positive cycles, and have just enough notice to wrap your head around any difficult pattern so it won't become too much of a hassle.