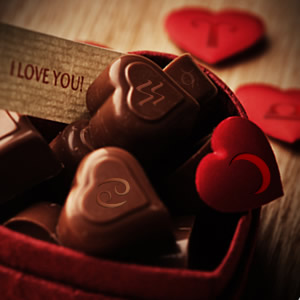 Leo
The mood setting Moon is in cuddly Cancer and your 12th House of Secrets on this special day. This might not put you in the most expansive mood but is excellent for a private intimate evening in an out of the way place. Instead of coming on strong and sexy, it may be more comfortable to be sweet and tender now. Avoid putting yourself in position where you feel pressure to perform. You may be a generous and entertaining individual who knows how to put on a romantic show but a more low-key approach will probably suit you better now. In fact, this seems to be a good time to expose your vulnerability and let someone else respond to your needs for a change.
Virgo
This is a day for lovers but you might enjoy it more when it's shared among friends. The Moon is in your 11th House of Groups, which can turn this private and personal experience into more of a public event. Love isn't just for couples, so organizing an event for your pals is a way to show your appreciation for them and to get some in return. Having a plan is going to make for a more enjoyable time than trying to put something together at the last minute. If there's an unexpected change, though, stay flexible instead of getting bogged down in details. The spirit of Valentine's Day is open, generous and flexible, reminding you to relax and have a good time.
Libra
This special day should be up your alley. You're a major fan of relationships and the Sun falls in your 5th House of Romance, which inspires you to make a big deal out of it. However, this year the Moon is in cautious Cancer and your 10th House of Public Responsibility, a placement that may be challenging for your festive ideas. You could be so loaded down with responsibilities that the sweetness of chocolate and roses may not have its usual inspiring effects. It's wise to make less ambitious plans because comfort is more valuable than trying too hard to impress someone. You can celebrate love in a grander manner another day but keep this one simple.
Scorpio
The emotional Moon is in your sister water sign Cancer today, creating an especially tender environment. Being protective of yourself and your partner is more suitable than being provocative as safety comes first now. Still, a lunar transit in your 9th House of Faraway Places is a call to distant cultures that will add a bit of spice to your relationship life. Ethnic foods, films and music add an exotic air that makes you and your beloved feel like adventurous travelers even if you don't leave the house. Remembrance of the past, whether sweet or bitter, is only useful as a starting point because this is an excellent time to aim for a more fulfilling future.