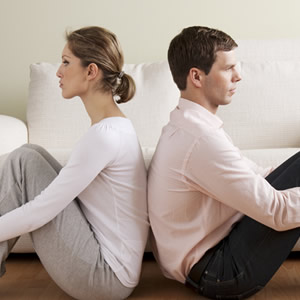 5. Self-Esteem
Any relationship that makes a woman feel bad about herself is an unhealthy one. If making you feel diminished somehow makes him feel more secure, or if pointing out your faults has become his favorite habit, you need to re-evaluate this person's place in your life. Perhaps the two of you are a poor match. Perhaps, he is looking for an emotional punching bag. Whatever the case, your loved one should appreciate you, admire things about you, and be supportive. If not, cut him loose before more damage is done.
6. Happiness
Happiness comes in many forms in the course of a lifetime. When you find those people, hobbies, and experiences which bring you genuine joy, your loved one should be supportive of these things in your life. If you feel the need to suppress your desires and needs for the good of the relationship, then you are compromising too much.
7. Individuality
Co-dependency can and does happen with some couples, to the point where they forget how to function as separate individuals. Keeping your own personal interests and personality quirks is healthy, no matter how tight the bond between you and your mate. If every sentence you utter has a "we" instead of an "I," if being separated from your mate for even a short amount of time causes major distress, you have sacrificed your individuality to the relationship. This is certain to cause resentment and identity crises down the line. Appreciate and celebrate your differences, and never stifle those distinctions between the two of you.
If a compromise makes you feel taken advantage of, or lessens you somehow as a person, then it is an unhealthy compromise. The art of compromise must come with mutual respect, good intentions and honesty. A compromise should not diminish either person as an individual, but strengthen the relationship as a whole. Become a master of healthy compromise and see how much happier and healthier your life and relationships become.
You have questions, we have answers. Talk to a psychic now for $1/minute. Call 1.800.721.7247 or choose your psychic now.