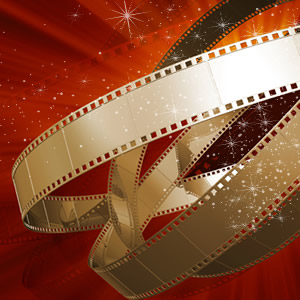 You know you've made it when a composer writes a biographical opera based on you and your life, played to packed houses and covered in the New York Times ... right? In the case of Anna Nichole Smith, and the aptly titled 'Anna Nichole' opera that's currently playing the Royal Opera in London, the line between commendation and condemnation is a bit more blurred.
Anna Nichole Smith, who, by the time she passed away in 2007 at the age of 39, was more known for her drug use, wild antics and a marriage that may-or-may-not have been based solely on how much money she'd walk away with in the case of her husband's death, than her once bright modeling career. Smith's life was considered a tragedy to everyone, because everyone was given front-row seats to watch her short and temultuous life play out in front of the camera. From plastic surgery to sex scenes, British composer Mark-Anthony Turnage certainly doesn't shy away from poking fun at the aspects of Anna Nichole Smith that make her the cartoonish heroin portrayed via soprano Eva Maria Westbroek's singing, dancing and dialogue.
'Anna Nichole' has debuted to rave reviews. Audiences love the outlandish 'Anna Nichole' and they're laughing along with the jokes and the sheer ridiculousness of watching a Playboy Playmate in a hot pink mini skirt push around a 90-year-old man in a wheel chair. It's a humorous sight on stage, but let's not forget this actually happened, and not much seen on stage is a stretch (except for the musical numbers).
So... Is this post-humus opera a tribute that Smith herself would have loved, being that she loved attention, or is it a tragic display of society cashing in on what was dubbed in the headlines as a celebrity train wreck? Does it exemplify the celebration of a "colorful" life or a tasteless portrayal of a simply sad story? Is participating in the popularity of 'Anna Nichole' equal to participating in personal bad karma? What do YOU think?