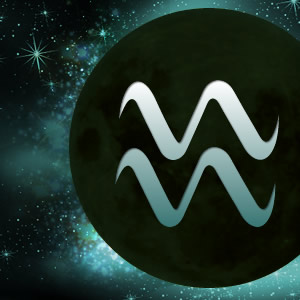 Scorpio (Oct. 23 - Nov. 21)
Ready for an early spring cleaning, Scorpio? At this New Moon, you and family members are hot to trot on making changes at home. There's a buzz of activity in the air, whether it's a new computer system or a sudden desire to rearrange things. If you've been feeling stuck in old patterns, the ice is cracking. Just don't try to do everything yourself.
Sagittarius (Nov. 22 - Dec. 21)
You're used to thinking big, Sagittarius, but at this New Moon you're focused on life's details -- getting your immediate environment in order, fielding calls and emails, sorting things out with siblings. Rather than trying to be all things to all people, narrow your vision and tackle what's right in front of you -- you can accomplish a lot!
Capricorn (Dec. 22 - Jan. 19)
You've recently made some huge changes or been faced with revelations, Capricorn. At this New Moon you get to implement them -- and it'll be easier than you expect if you align with a supportive group, friend or colleague. A visionary financial plan you launch involving the Internet or other technology should have a big pay-off.
Aquarius (Jan. 20 - Feb. 18)
This is your new personal year, Aquarius, and the New Moon plus Mars in your sign sets it off like a firecracker. You now have the energy and inspiration to make big things happen. The sky is the limit as you align with like-minded others to achieve a progressive vision. Physical improvements are at hand, as well, as you get more active.
Pisces (Feb. 19 - March 20)
There's a lot going on behind the scenes for you at this New Moon, Pisces. Your efforts to clean up the past or delve deep into your subconscious mind for answers will bear fruit soon, when your birthday cycle kicks in. Meanwhile, allow yourself to rest and rejuvenate. Others will pick up the slack if you let them.