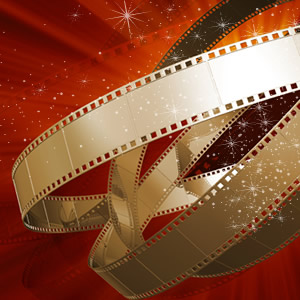 It's official! E! Online has just confirmed that hunky kook Ashton Kutcher will replace Charlie Sheen on the upcoming ninth season of Two and a Half Men.The question is, can Kutcher's Aquarian eccentricity make up for the entertainment value of Sheen's brand of crazy? We think so!
Ashton Kutcher, born February 7, 1978 in Cedar Rapids, Iowa (a good 15 years after his Scorpio wife Demi Moore), is every bit the independent, good natured Aquarius to deliver positive energy to a show suffering from bad Karma.
As we all know, Virgo Charlie Sheen has been devolving into drug-addled delusions for months, so Kutcher's positivity and originality is much welcomed. As CBS Entertainment honcho Nina Tassler told E! Online, Kutcher was selected for the role because he "brings creativity, energy and personality to everything he touches."
We talked with Astrologer Kelli Fox and took a look at Kutcher's astrological birth chart to see why he is so good at marching to the beat of his own happy drum.
Fox said Kutcher's quirky Aquariuan Sun forms a square (a ninety-degree angle) to the planet Uranus, which is known for its craziness, originality and rebellious nature. "Mr Kutcher's popular show Punk'd and his popularity on Twitter seems to be a great outlet for this aspect, as Uranus is also the ruler of technology which, of course, includes the internet," Fox said.
And not only that, but Kutcher's pretty hot -- in fact, he was a model before he began acting. Fox says this may be linked to a Sun-Venus conjunction in his chart, which often results in good looks and a charming personality.
Finally, Fox points out that with Jupiter forming three trine aspects to other planets in Kutcher's chart, he can definitely be larger than life. "A trine is an easy, good-luck aspect where sometimes things can be effortless for the individual," Fox said.
We're not sure if his role filling Charlie Sheen's shoes on Two and a Half Men will be effortless, exactly, but we do know Kutcher has the power of the stars behind him.
"I can't wait to get to work with this ridiculously talented 2.5 team and I believe we can fill the stage with laughter that will echo in viewers' homes," Kutcher told E! Online."I can't replace Charlie Sheen but I'm going to work my ass off to entertain the hell out of people!"
We know he will!
Do you think Ashton Kutcher is the right choice to replace Charlie Sheen on Two and a Half Men?
If you like what you see on dailyhoroscope.com, please consider following us on Facebook and Twitter.