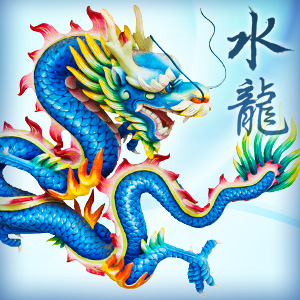 Happy Chinese New Year! In Chinese Astrology, 2012 is the Year of the Water Dragon, and the two-week worldwide celebration kicks off on January 23.
Dragon years always encourage growth and change. Now is not the time to think conservatively -- it's time to explore new frontiers in love, career and life. Because Water years emphasize polite negotiation, these adventures should be undertaken in a diplomatic, civil way. You'll definitely catch more flies with honey than vinegar during the Year of the Water Dragon.
This Chinese New Year will grant great rewards to innovative leaders. If you sense that an organization or relationship has grown stale, promote positive changes. Don't let naysayers shoot you down. Remain upbeat and optimistic with your suggestions, and inject humor into your proposals. Calculated risks are heavily favored throughout this energetic year.
Be sensitive to others this year. The more kindness and consideration you extend during a Water Dragon year, the more rewards you will reap. When you think in terms of what's best for the group or most beneficial for a relationship, you'll benefit greatly from all the prosperity this Chinese New Year has to offer. Anyone considering getting married or starting a business is in luck, and romances started during Dragon years are sudden, passionate and dramatic. The Year of the Water Dragon favors new endeavors of all kinds!
Want more predictions for the Year of the Water Dragon? We've rounded up everything you need to join the Chinese New Year 2012 celebration. First look up your Chinese Animal Sign, then read your Year of the Water Dragon Horoscopes for life, love and money. You can even run a free Chinese Astrology Compatibility Report to find out which Chinese Animal Signs are most compatible with your own. Happy Chinese New Year!
Go more in-depth with a personal Essential Chinese Astrology Profile now from Tarot.com.