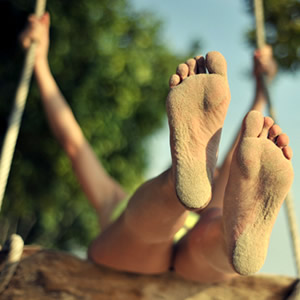 Happy Veteran's Day! We're happy for this opportunity to honor all those brave veterans who have touched our lives -- and to have a day off work!
Let's not waste the free day sofa surfing or watching television. With a little planning and astrological foresight, we can have a better day off and return to work with more energy and appreciation for life. Here are some keys to help every sign enjoy your free time!
Aries (March 21 - April 19)
Your days off should have an overall physical tenor to them, either by kicking them off with a workout or starting a new round of physically demanding classes to get your blood flowing. If you're not up to a workout, then do something new … make it your mission to visit somewhere you've not been to before.
Taurus (April 20 - May 20)
You work hard, so your vacation should allow you to be as self-indulgent as you'd like. It's alright to spoil yourself with your favorite dessert or treat yourself to a luxurious day at the spa. As an earth sign, you might also find it refreshing and fulfilling to connect to the earth by either gardening or frolicking in the park.
Gemini (May 21 - June 20)
Your time off is perfect for you to catch up with your personal reading and attend to some items that need updating, like your resume. It isn't about getting out in the job market as much as taking the time to appreciate all the things you already do -- and being prepared for your next step.
Cancer (June 21 - July 22)
As you value hearth and home so much, you'll find that your days off are perfect for spending time with your family, and making some needed repairs and adjustments. Also treat yourself to a delicious meal, either at home or at a restaurant known for excellent food.
Leo (July 23 - Aug 22)
You are more inclined to make your vacation dramatic and festive. You could see some theatre or a live concert. You might also think about planning a party around your day off, to celebrate whatever tickles your fancy. It's your day, and you can make the rules up as you go along!
Virgo (Aug 23 - Sept 22)
As you value efficiency, you might take some part of your time off to organize your life and environment. Don't overdo it, though. Find some time to rest. You might also consider volunteering your time and skills, as it makes a real difference in people's lives and keeps you feeling good about yourself.
Get more insight with a Celtic Cross Tarot Reading from Tarot.com.