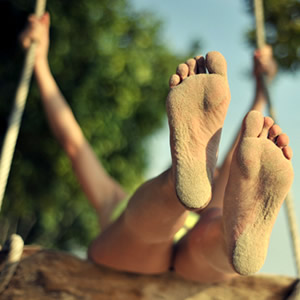 Libra (Sept 23 - Oct 22)
Art, culture and intellectual pursuits will restore your mind, body and soul more than most other things. A short trip to a museum or art gallery will stimulate your imagination and may inspire you to make your home or office even more beautiful and soothing … for yourself and others.
Scorpio (Oct 23 - Nov 21)
You like living life with intensity, so you may find yourself out seeking some thrills on your days off. Your activities can range from a rollercoaster ride to skydiving. However, you can also find just as much intensity in researching something that fascinates you, coming to sound like an expert in it to friends and family.\
Sagittarius (Nov 22 - Dec 21)
A venture into nature and the great outdoors may be one of the best ways for you to spend your vacation time. If you can't get out and about, you might consider either making a road trip or taking a flight, depending on how much time you have, to a whole new place to explore and experience.
Capricorn (Dec 22 - Jan 19)
This is the time to let your hair down and look as unprofessional as you wish, following no one's protocol but your own. You might find it useful to look into restoring and sprucing up items around the house, from your clothes to furniture. If you can't, it might be fun and exciting for you to explore bargain shops and garage sales for what you need.
Aquarius (Jan 20 - Feb 18)
You have to be careful not to spend your vacation on the phone, catching up with friends near and far. You want to balance contacting old friends with meeting new ones. Venture off to a gallery opening, movie screening, book signing or CD launch party to meet exciting and interesting people like you.
Pisces (Feb 19 - March 20)
Some kind of retreat, spiritual or not, is in order as you may find being off by yourself for a bit can recharge your sensitive emotional batteries. Don't spend too much time alone, though. Participate in creating an imaginative landscape with others by taking in a movie with friends, signing up for an art or yoga class or dropping in on a book club.
Get more insight with a Celtic Cross Tarot Reading from Tarot.com.