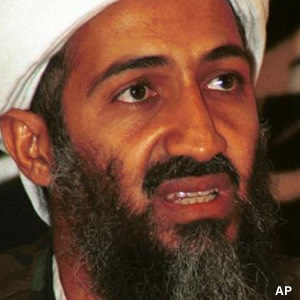 Headlines are dominated with news of Osama bin Laden's death, as reports announce the al-Qaida leader was killed in a firefight that took place overnight Sunday, May 1 into Monday, May 2 at his luxury hideout north of Islamabad, Pakistan. After a nearly 10-year manhunt for bin Laden, Astrology can offer clues about why the successful mission was finally accomplished at this time.
Most notably, Master Astrologers Jeff Jawer and Rick Levine agree it was a conjunction of Mars and Jupiter in bold, go-getter Aries that points to the successful timing of the firefight that killed bin Laden.
This optimistic aspect indicates a willingness to take chances and success when taking risks -- especially when the ventures are valid -- so Jawer says it was the perfect aspect for hunting bin Laden.
"But it's also very shortsighted and short-lived," Jawer said, which means the success was all in the timing of the raid exactly during this aspect.
News reports say U.S. President Barack Obama spent months overseeing the planning of the raid, which finally came after intelligence officials learned the identity of one of bin Laden's couriers and traced him to the hideout.
Or perhaps Obama read Levine's Daily Horoscope for May 1 and decided to act at the perfect moment. As Levine predicted, the Mars-Jupiter conjunction would offer a burst of positive energy, "expanding our vision of life, magnifying the importance of current events and giving us a more optimistic outlook for the future."
Indeed, this truly significant event closes a chapter that provides a more positive outlook for the U.S. and the world.
Almost 10 years since the 9/11 terrorist attacks on New York City's World Trade Center and eight years to the day since President George Bush declared "Mission Accomplished" in Iraq, the death of bin Laden completes the number-one goal of the U.S. military and provides closure to 9/11.
"The world is safer," Obama said at a White House appearance. "It is a better place because of the death of Osama bin Laden."
As many celebrate this world event, it's also important to heed Jawers's words about this aspect being short lived.
Keep in mind we are still under the influence of Uranus in Aries until 2018, so it's best to continue expecting the unexpected as the planet of surprises transits through Aries' chaotic, unstable energy.
If you like what you see on DailyHoroscope.com, please consider following us on Facebook and Twitter.