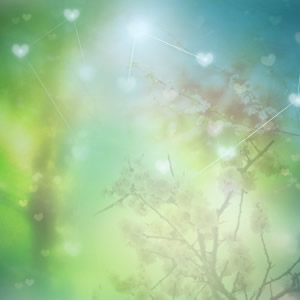 Spring starts off with surprises as the Aries Sun joins experimental Uranus on March 24, increasing the heart's desire for new experiences. But it's not until passionate Mars finally starts moving forward on April 13 that we'll find the will to act on our romantic impulses.
However, there's another slowdown signal as loving Venus goes retrograde on May 15 to turn back the hands of time. Interest in old lovers and favorite social activities comes back to life, which can either trigger a walk down memory lane or a realization that there's important relationship business to finish.
Aries (March 21 - April 19)
The spring is your season because it starts when the Sun enters your sign. This is likely to increase your physical energy and motivate you to take bolder action in pursuit of pleasure. You might lose patience with a difficult partner or be ready to commit to making personal changes if you're single. Patience, though, is essential until your passionate ruling planet Mars gets out of reverse on April 13. Connecting with people at work and getting yourself into great mental and physical shape will be on the calendar then.
Taurus (April 20 - May 20)
Working behind the scenes to rest or repair relationship damage makes sense until the Sun enters your sensual sign on April 19. If you are socially active before then, it's wise to be discreet by keeping things private and respecting confidentiality. Your amorous planet Venus shifts into reverse on May 15, initiating a six-week period when you may find yourself backtracking in your personal life. Untangling knots in relationships and making some adjustments in style and values can be challenging, but will pay off in the long run.
Gemini (May 21 - June 20)
If you feel like you're spinning your wheels and not getting anywhere when the new season begins, your time to get moving is coming soon. On April 4 your communicative ruling planet Mercury ends its three-week retrograde period so you can finally put the past behind you. This shift occurs in your domestic 4th House, allowing you to bring peace to your home and reconnect with your inner needs. The Sun's entry into Gemini on May 20 is a major boost in confidence and visibility that is bound to put more spice into your relationship life.
Cancer (June 21 - July 22)
Spring starts with the Sun in your 10th House of Career, gaining you greater visibility through your job and public service. This may cut into your personal time, but can also increase your prestige and visibility. Connecting with groups is a gateway to romance when the Sun shifts into your team-oriented 11th House on April 19. Friends can enhance your personal life, especially when they're solid and reliable. Meeting someone through an organization is another plus until May 20, when privacy and spirituality become keys to contentment.
Leo (July 23 - Aug. 22)
Getting away from your regular routine is a great way to open your heart at the beginning of spring. The Sun will be in fiery Aries and your 9th House of Faraway Places until April 19, lifting your spirits when you travel, connect with people from different cultures or commence an educational adventure. Then the Sun, your ruling planet, enters stabilizing Taurus and your 10th House of Career, putting more focus on work than on fun. But this also gives you a chance to earn respect and gain attention for your skills as a leader whose self-confidence and charisma can help to make you a star.
Virgo (Aug. 23 - Sept. 22)
Relationship issues can come to a head when the Sun blasts into impatient Aries and your 8th House of Intimacy on March 19. You may attract an aggressive partner or find that you need more stimulation in your personal life. Taking risks to express your feelings more directly can trigger conflict or lead you to say or do something you might regret. But it's better to charge ahead with imprecision than to wait silently for the perfect moment to act. Assertive Mars will turn forward in your sign on April 13, which is another signal to toss caution to the wind and pursue love with little restraint.
Get personal love insight with a Love Celtic Cross Tarot reading from Tarot.com!