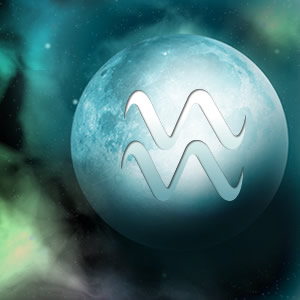 Libra (Sept. 23 - Oct. 22)
Romance, creativity and play may be on your mind with this illuminating Full Moon in your 5th House of Fun, Games and Flirtation. Allowing yourself more freedom to express yourself enhances your artistic abilities, and makes you bolder in showing your feelings. An updated appearance and carefree attitude will get you the kind of attention that you want.
Scorpio (Oct. 23 - Nov. 21)
Crisis could come on the home front with this quirky Aquarius Full Moon in your 4th House of Home and Domesticity. If you're willing to innovate when planning for the future and let go emotionally when looking back to the past, this can be a cleansing experience. A dash of detachment will go a long way to showing you how to be free of old fears and open to fresh experiences.
Sagittarius (Nov. 22 - Dec. 21)
This brainy Full Moon in Aquarius can spark bright new ideas with its presence in your 3rd House of Communication. While it may inspire you to speak more freely and explore new avenues of learning, avoid the danger of getting too caught up in being right about your ideas. A cool approach to conversation opens your mind and helps you to avoid conflict.
Capricorn (Dec. 22 - Jan. 19)
This Full Moon in your 2nd House of Resources signals a need to look at financial matters from a fresh angle. The use of your talents and the ability to earn money may require a bit of a shake-up to open your eyes to new income possibilities and ways to maximize your abilities. Cooperation and cutting edge concepts could be especially valuable now.
Aquarius (Jan. 20 - Feb. 18)
This Full Moon in your unconventional sign can have you flipping out with emotional overload and frayed nerves. But it's also an opportunity to see yourself in a different light that can alter your appearance and your approach to others. Relationships may feel more confining, requiring a renegotiation with partners or seeking out different kinds of partners.
Pisces (Feb. 19 - March 20)
This inspiring Full Moon falls in your 12th House of Metaphysics, enriching your intuition and psychic abilities. But it can also reveal secrets about friends or colleagues that can alter your relationships with them. Stepping back from stressful situations will let you see a bigger picture that reduces tension and allows you to make less emotional decisions.

Take a closer look at your life now with a Tree of Life Tarot Reading from Tarot.com!