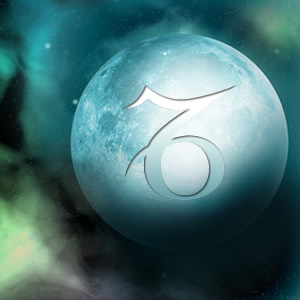 July's Full Moon in earthy Capricorn (11:40 p.m. Thursday, July 14) opposes the Sun in self-protective Cancer, showing us where we need to toughen up with discipline to achieve our worldly goals.
Cancer is a horoscope sign that tends to turn away from outside pressure, preferring the comfort and safety of familiar places. However, this lunation is a challenge to overcome defensive instincts and become more pro-active in the pursuit of success.
See how the Full Moon in Capricorn will affect your sign:
Aries (March 21 - April 19)
This Full Moon in your 10th House of Career awakens you to fresh perspectives about your professional life. If the burden you're carrying is too heavy, learning how to delegate responsibility can lighten the road. Thinking about changing your line of work is worth considering, as long as you'll do the hard work necessary to make it a success.
Taurus (April 20 - May 20)
The earthy Capricorn Full Moon falls in your 9th House of Travel, Culture and Education, motivating you to step out of your familiar surroundings. Expanding your mind through learning or by taking a trip will refresh your view of reality. A new perspective that gives you a clearer sense of your life purpose is the reward to your efforts.
Gemini (May 21 - June 20)
Taking personal and professional relationships more seriously is a must with this Full Moon in Capricorn. It occurs in your 8th House of Deep Sharing where intimacy can be earned with patience and commitment to a plan. Inconsistency can undermine an alliance, losing the trust of a lover or business associate.
Cancer (June 21 - July 22)
This Full Moon in your 7th House of Partners can spur a change of direction in key relationships. The demands of another may seem excessive, but it's likely that you're going to have to work harder to maintain the trust you have or take a union to the next level. Staying silent is much less safe than speaking up now.
Leo (July 23 - Aug. 22)
Deepening your commitment to work, health and developing skills in your professional and personal lives is the message of this lunation. The hard-working Capricorn Full Moon falls in your 6th House of Service, signaling the need for consistency and discipline to raise the quality of your game.
Virgo (Aug. 23 - Sept. 22)
The earthy Full Moon falls in your romantic and creative 5th House, where patience and a strong sense of purpose can gain you attention and affection. But it takes time to get your artistic and social abilities to the next level, so don't despair and work harder to achieve the recognition you desire.