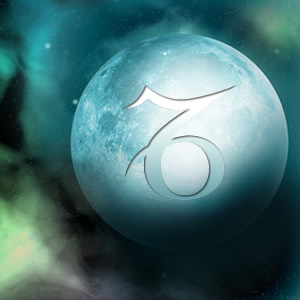 Libra (Sept. 23 - Oct. 22)
Family matters may come to a head with this earthy Capricorn Full Moon in your 4th House of Roots. Domestic issues cannot be settled with charm or an easy compromise. It's important to know exactly what you want in your household and to be willing to lay down the law to turn it into a reality.
Scorpio (Oct. 23 - Nov. 21)
Straight talk is essential with this no nonsense Capricorn Full Moon in your 3rd House of Communication. Study, intellectual discipline and honesty allow you to manage information more effectively and pass messages with more lasting impact. Preparation is the key to making your points stick now.
Sagittarius (Nov. 22 - Dec. 21)
Financial discipline is the message of this Capricorn Full Moon. It falls in your 2nd House of Income and Resources, reminding you to manage money and physical energy more carefully. Investing in costlier items and activities with long-term value is smarter than going the cheap route in an attempt to save cash.
Capricorn (Dec. 22 - Jan. 19)
This Full Moon in your sign can bring emotions to the surface. When you handle them with maturity you can earn additional respect and attention. But this lunation is more about commitment to your own well being and self-discipline than it is about trying to make a big impression on other people.
Aquarius (Jan. 20 - Feb. 18)
Getting away from it all for some rest and recuperation makes sense with this Full Moon. It occurs in your 12th House of Privacy, signaling the need to withdraw a little from the outer world to attend to your inner needs. Spiritual practices and the healing power of nature are key allies now.
Pisces (Feb. 19 - March 20)
Teams, groups and friends are highlighted by this Full Moon in your community-oriented 11th House. Abusive pals or colleagues should not be tolerated, even if it's uncomfortable for you to confront them. Strength will maintain long-term harmony more than giving ground too easily now.