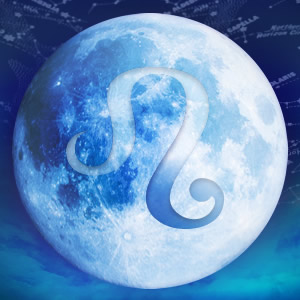 Libra (Sept. 23 - Oct. 22)
Taking a more active leadership position makes sense with this powerful Full Moon in your 11th House of Groups. Showing self-confidence (even if you're not fully feeling it) will inspire your friends and colleagues. If you have a favorite cause, this transit is ideal for increasing your investment of time and energy in it as long as you bring enthusiasm and creativity to the party.
Scorpio (Oct. 23 - Nov. 21)
This expressive Leo Full Moon lands in your 10th House of Career, where it encourages you to step up and be stronger in your professional life. A willingness to take some risks and show your creative ideas is helpful because this is an excellent time to make a big splash. Pushing the limits could improve your status or at least rekindle enthusiasm about what you do for a living.
Sagittarius (Nov. 22 - Dec. 21)
The adventurous side of your character gets a boost with this bold Leo Full Moon in your 9th House of Faraway Places and Big Ideas. Travel, education, religious and political thoughts can inspire great ideas you share enthusiasm. Your ability to teach and motivate others is highlighted as your passion, creativity and entertaining personality help to make you a star.
Capricorn (Dec. 22 - Jan. 19)
This Full Moon falls in your 8th House of Deep Sharing, encouraging you to take greater risks in significant personal and professional relationships. Giving more of yourself can work wonders in partnerships if it comes from your heart. Setting aside the calculations you make about your connections and taking chances in showing your true feelings could pay big dividends.
Aquarius (Jan. 20 - Feb. 18)
This Full Moon lands in your 7th House of Partners and is likely to stir up some relationship drama. You could fall in love with a warm and expressive person who helps you to open your heart. The Full Moon can also encourage you to be bolder, enabling you to take the initiative in promoting yourself and your ideas. Relaxing and having fun with people is the key to success.
Pisces (Feb. 19 - March 20)
There should be a ray of sunshine in your work life with the fiery Leo Full Moon in your 6th House of Service. Finding greater joy in your job may come to you as a gift or as a result of putting more of yourself into what you do. Creativity and confidence feed on each other to raise your employment status or help you express the entrepreneurial part of your personality.
See what's ahead for you personally with a 30-day Astrology Forecast from Tarot.com.