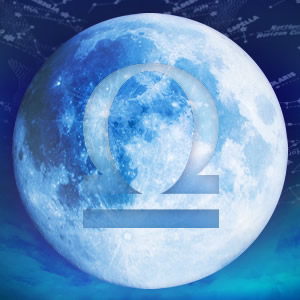 Libra (Sept. 23 - Oct. 22)
The Full Moon in your charming sign can put you in the spotlight. But you might not be happy with your role, especially in relationships. This could be a major wake up call about your relationship life. If you're not being treated fairly, a crisis could ensue. If you're single and looking, this is an excellent time to change your look and radically alter your approach to connecting with others.
Scorpio (Oct. 23 - Nov. 21)
This reflective Libra Full Moon falls in your 12th House of Spirituality where it can awaken you to fresh perspectives on the meaning of life. Although discussions with metaphysically-oriented individuals will be instructive, you may learn more about yourself with meditation or by taking quiet walks on the beach or in the woods. Private time outside of the spotlight is a must at this time.
Sagittarius (Nov. 22 - Dec. 21)
This illuminating Full Moon occurs in your 11th House of Groups, triggering insights or crises when you're part of a team. Friends or colleagues may ask for more than you want to give, yet if you can find a reliable ally, your productivity increases and your popularity rises. Cooperation, though, is a key to making this happen, so be willing to compromise to ensure harmony with others.
Capricorn (Dec. 22 - Jan. 19)
You could realize that you're reaching a plateau in your current position with this Full Moon in your 10th House of Career. Recognizing that you're carrying more than your fair share of responsibility can be a challenge since you generally don't like to ask people for help. Yet reaching out to allies in your place of employment or in search of a new job can bring success without exhausting yourself.
Aquarius (Jan. 20 - Feb. 18)
Travel and education are highlighted with this Full Moon in your 9th House of Faraway Places and Higher Learning. If you've planned a trip or are enrolled in a program, you might have to reconsider your priorities. Are you going to get an equitable return on your investments in these areas? If not, altering your course now might appear inconvenient, but could be the best move in the long run.
Pisces (Feb. 19 - March 20)
Giving more than you get in relationships could trigger a crisis during this Full Moon. That's because it's in equitable Libra and your 8th House of Deep Sharing. Don't be afraid to renegotiate the terms of partnerships in your personal and professional lives. This might require lengthy discussions, but doing so with a clear head and an open heart can put your alliances on more stable ground.
Start this new cycle with insight! Get a Life Cycle Tarot Reading from Tarot.com.