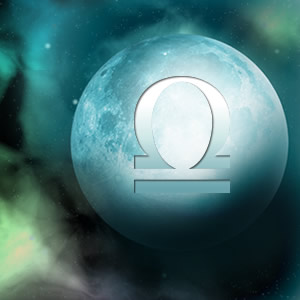 The Full Moon in partner-oriented Libra opposing the Sun in independent Aries on April 17 at 7:44 p.m. PT challenges us to find balance in relationships. The urge to act without consulting others is fired up by five planets in Aries, but a harmonious trine from imaginative Neptune to the Moon shows how to maintain individuality while accommodating others.
Aries (March 21 - April 19)
The Full Moon in accommodating Libra challenges you to give ground without giving up your principles. Paying closer attention to partners enables you to recognize their needs, which is a major asset to strengthening a current relationship or starting a new one.
Taurus (April 20 - May 20)
This Full Moon in your 6th House of Work is a test of your ability to get along with colleagues and customers. It's understandable if you are frustrated with indecisive individuals, but it's better to seek a compromise than to give up and walk away.
Gemini (May 21 - June 20)
Play, creativity and romance are favored by this Full Moon in your 5th House of Fun and Games. Presenting yourself and your ideas in the best light requires careful planning so that your message is clear and on target instead of scattered and overloaded with excess information.
Cancer (June 21 - July 22)
Bringing peace and harmony to your home doesn't come by keeping silent. It's healthier to risk a little conflict to share your feelings openly with those closest to you. Once you've discussed issues honestly, you'll know what you're facing and be able to make needed adjustments.
Leo (July 23 - Aug. 22)
No matter how impressive a communicator you can be and how powerful your ideas, this Full Moon is a reminder that you'll get further by listening than talking now. Your concepts may be inspiring to you but need to be adapted to the needs and interests of your audience.
Virgo (Aug. 23 - Sept. 22)
A little self-indulgence goes a long way to making you feel more valuable with this Full Moon in your 2nd House of Self-Worth. You're a productive person who works hard and is productive, but this lunation is a reminder that pleasing yourself is as important as impressing others.