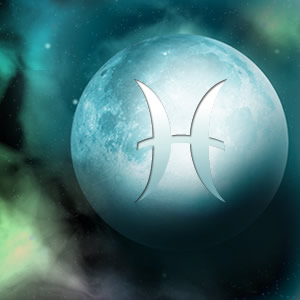 The Full Moon in sensitive Pisces on Monday, Sept. 12 represents compassion, surrender and spirituality. Its opposition to the Sun in analytical Virgo contrasts free flowing faith with the need to master details.
However, both Virgo and Pisces are associated with service; they just go about it differently. The former takes care of the practical and concrete while the latter attends to our emotions. Learning how to gracefully move between the two is the gift of this Full Moon.
Aries (March 21 - April 19)
The supersensitive Pisces Full Moon in your 12th House of Spirituality is a reminder that you don't have to handle everything yourself, even when you're overloaded with obligations. Stepping away from tasks to rest, relax and tune into your soul will provide emotional support and show you that you're not alone and make it easier to ask for help.
Taurus (April 20 - May 20)
The Full Moon in spiritual Pisces falls in your 11th House of Groups. The downside of this lunation is that you may feel confused or drained by friends or teammates. However, its deeper meaning is to help you recognize that personal aspirations alone are not enough. Working with others for the benefit of the community as a whole can be especially rewarding now.
Gemini (May 21 - June 20)
Taking a more careful look at your professional responsibilities is appropriate with the sensitive Pisces Full Moon in your 10th House of Career. You may be wearing yourself with more duties than you should be handling now. But it's important to be honest with yourself about your goals and capabilities, since avoiding these issues can cause more complications at work.
Cancer (June 21 - July 22)
The Full Moon in imaginative Pisces falls in your 9th House of Travel and Education. It can spur restlessness if you're feeling bored or confined with your daily routine. Planning a trip, signing up for a class and getting involved with foreign cultures or religious activities are good ways to put some of the magic that may be missing back into your life.
Leo (July 23 - Aug. 22)
Sensitivity in relationships is bubbling over with this Full Moon in Pisces in your 8th House of Deep Sharing. Dealing with insecure partners or projecting your fantasies on others are ways in which this could work. Yet a more constructive form of expression is to open up and expose your vulnerability to a kind and compassionate person who won't judge you for it.
Virgo (Aug. 23 - Sept. 22)
Relationships take priority with this Full Moon in your 7th House of Partners. Yet if you bring an overly critical or analytical point of view, you're more likely to weaken the alliance than to support it. Compassion and acceptance are keys to gaining the trust of another, but it's also important to give the same kindness to yourself and let go of negative judgments.
Take a closer look at your life now with a Tree of Life Tarot Reading from Tarot.com!