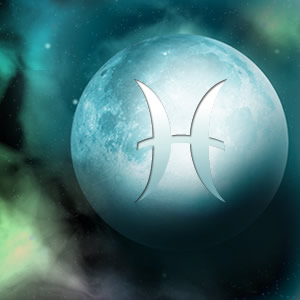 Libra (Sept. 23 - Oct. 22)
Finding inspiration in your job by serving others or with a creative hobby is the message of this magical Pisces Full Moon. It falls in your 6th House of Work, which can wear you out if you're underappreciated and overburdened at your job. Complaining probably won't help, but being a bit more self-protective might leave with more energy to go home with at the end of the day.
Scorpio (Oct. 23 - Nov. 21)
This magical Pisces Full Moon falls in your 5th House of Self-Expression and Romance. It's time to break out your playful and creative sides, seeking fun without making elaborate long-range plans. Freeing yourself to follow your feelings might seem a bit irresponsible, yet it's very likely that a less serious attitude is healthy and will make you more productive in the long run.
Sagittarius (Nov. 22 - Dec. 21)
You may need to attend to domestic matters with this emotionally charged Pisces Full Moon in your 4th House of Roots. Pulling back a little from your public life will give you more time to address critical personal and family issues. It can be very tempting to try and escape uncomfortable feelings, yet the joy gained in the end is well worth the effort.
Capricorn (Dec. 22 - Jan. 19)
Tender conversations can be a gift of this sensitive Pisces Full Moon in your 3rd House of Communications. Pay attention to non-verbal clues, though, to get a clearer sense of someone's message. The critical information is not all in the words but can be revealed through voice tone and posture. What you say may be less impactful than how you say it now.
Aquarius (Jan. 20 - Feb. 18)
This spiritual Pisces Full Moon falls in your 2nd House of Income. The good news is that it can trigger your imagination and increase your creativity regarding money, resources and self-worth. It may be tempting to put financial matters on the back burner or to be careless about them. Being inspired about a potential new source of revenue is great as long as you research it thoroughly.
Pisces (Feb. 19 - March 20)
This Full Moon in your sensitive sign can bring strong emotions to the surface. While this might increase your sense of vulnerability, it can also make you more aware of your own needs. Instead of trying so hard to satisfy someone else or passively accepting the criticism of others, this is a signal to tune into your own desires and let your heart lead the way.
Take a closer look at your life now with a Tree of Life Tarot Reading from Tarot.com!