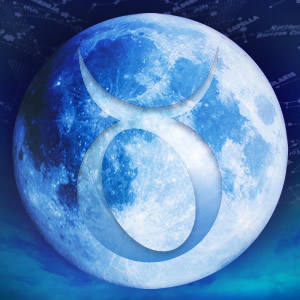 The Full Moon in earthy Taurus on November 10 is meant to simplify situations. Its opposition to the complex Scorpio Sun counters fear with straightforward and practical responses. Dealing with the present in simple, direct terms makes life more peaceful and pleasant.
However, Taurus also has a tendency to bury its head in the sand by refusing to deal with interpersonal struggles. Learning when to stay calm and deal with the basics and when it's necessary to peel away layers of the psyche to seek out hidden motivations is the lesson of this lunation. See how the Full Moon in Taurus will affect your sign!
Aries (March 21 - April 19)
Money matters may come to a head with this Full Moon in your 2nd House of Income. Earthy Taurus is a reminder to keep things simple and to live up to your promises. By showing up with a consistent approach to work you may not have the excitement you like, but there's more to be gained by keeping your feet on the ground and finding the patience to slowly build up your assets.
Taurus (April 20 - May 20)
The Full Moon in your sign is likely to raise your emotional temperature. Taurus is pretty even keeled, but this event is likely to push your feelings to extremes. Sometimes you have to reach your limits to find the most comfortable where you really belong. Let yourself be pushed out of your safety zones instead of clinging to old habits that may be keep you safe but which leave you feeling bored.
Gemini (May 21 - June 20)
Your overly active mind and nervous system could use a break, which is the message of this Full Moon. Comfy and cozy Taurus falls in your 12th House of Privacy, reminding you of the need to take time away from your busy life to rest, relax, re-connect with nature and with your spirituality. Pushing too hard at work won't last if you wear yourself out, so a little self-preservation is in order.
Cancer (June 21 - July 22)
Activities with friends and organizations are emphasized with this Full Moon in your 11th House of Groups. A stubborn pal or colleague could be an issue, but the lesson is to learn to take care of your own needs before attending to others. You can be an excellent team player now as others may rely on you to be a steadying force of reason. Just ask for the same reliability in those you count on.
Leo (July 23 - Aug. 22)
Professional issues may come to a head with this Full Moon in your 10th House of Career. Stabilizing Taurus is meant to encourage reliability on the job. It can be difficult, though, for your fiery sign to patiently work without the recognition you desire or the potential for creativity that you seek. If you're not happy with your job, think about a long-term plan that can alter its course.
Virgo (Aug. 23 - Sept. 22)
This Full Moon falls in your 9th House of Higher Education and Travel, inspiring you to broaden your mind in or outside of a classroom. Taurus, though, is a stubborn sign and this lunation in a philosophical part of your chart can either point out where you are stuck in beliefs that no longer serve your needs or that it's time to make a deeper commitment to a cause you hold dear.
Start this new cycle with insight! Get a Life Cycle Tarot Reading from Tarot.com.