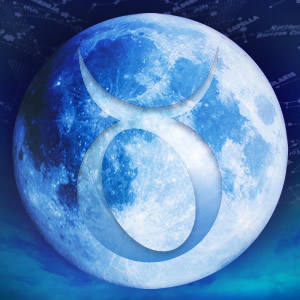 Libra (Sept. 23 - Oct. 22)
This Full Moon falls in your 8th House of Deep Sharing, waking you up to key issues in significant personal and professional relationships. If you're getting the commitment you want from others, recognizing that should boost your confidence. However, if others are not reliable or unwilling to match your level of engagement, it might be time to consider making a change.
Scorpio (Oct. 23 - Nov. 21)
The Taurus Full Moon lands in your 7th House of Partners where it sparks questions about where you stand in relationships. This easygoing sign is about recognizing that you don't have to try so hard to find satisfaction with others, if you're with the right person. However, if he or she is complacent while you're growing bored, it's certainly appropriate to discuss the future of your alliance.
Sagittarius (Nov. 22 - Dec. 21)
Work issues could blow up with this Full Moon in your 6th House of Employment. If you're insufficiently rewarded by what you do, this could signal the need for training in another vocation. On the other hand, it can also be a reminder to find what pleasure you can in your job and patiently accept your circumstances instead of letting restlessness undermine your productivity.
Capricorn (Dec. 22 - Jan. 19)
This sensual Taurus Full Moon is a sign to put aside some of your ambitions, reduce your workload and slow down to smell the roses. It lands in your 5th House of Play and Romance to invite you to have more fun instead of being the hyper-responsible individual you often are. Your inner child is longing to express itself, so make more time to open your heart and give your head a rest.
Aquarius (Jan. 20 - Feb. 18)
Spending more time at home is a message of this lunation. The Taurus Full Moon falls in your domestic 4th House, revealing family issues or reminding you to make your place more comfortable. It's really about shoring up your foundation by strengthening relationships with those you live with and with other relatives. You are certainly unique, but celebrating your shared bonds will make you happier.
Pisces (Feb. 19 - March 20)
Imagination is a key characteristic of your sensitive sign. But bringing ideas down to earth where you can share them in simpler ways is the message of this lunation. The Full Moon in practical Taurus lands in your 3rd House of Information, representing a need to ground your statement with facts. A little study and research could go a long way to helping make a dream come true.
Start this new cycle with insight! Get a Life Cycle Tarot Reading from Tarot.com.