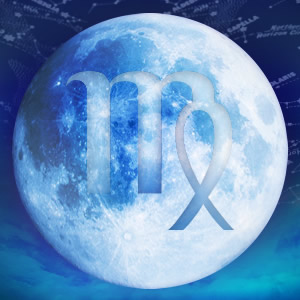 Libra (Sept. 23 - Oct. 22)
Take a break from the stress of daily life is the message of this Full Moon. It's in health-conscious Virgo and your private 12th House, indicating that rest and relaxation are needed now. Reduce your social obligations to spend more time alone or with a quiet companion. The peace you get from nature, contemplation and spiritual practices will provide the regeneration you need.
Scorpio (Oct. 23 - Nov. 21)
This helpful Virgo Full Moon falls in your 11th House of Groups, where it will reward you for being a better team player. Serving the needs of an organization may seem like a sacrifice at first, but it can reward you with a greater sense of purpose and belonging. Taking a careful look at how you get along with friends and associates will help you see how to make these alliances more effective.
Sagittarius (Nov. 22 - Dec. 21)
This Full Moon occurs in your 10th House of Career, where it may bring some hidden issues to light. Perhaps there are some overlooked details affecting your professional life that you're finally ready to address. If you're happy where you are, improving your work can upgrade your status. If you're discontented with your job, consider looking elsewhere, perhaps in a different vocation.
Capricorn (Dec. 22 - Jan. 19)
Travel for educational or business purposes may be triggered by the Full Moon. It's in your 9th House of Faraway Places, where you can advance your interests by hitting the road. If you can't get out of town, connecting with people at a distance should prove beneficial. Beginning a critical examination of your long-term goals might also be triggered by this illuminating event.
Aquarius (Jan. 20 - Feb. 18)
How you share with those closest to you is a question raised by this analytical Virgo Full Moon. It occurs in your 8th House of Intimacy, which touches on personal as well as business relationships. Don't make assumptions about others' needs and don't assume they understand yours. Spelling out the details on both sides can be critical to strengthening important alliances.
Pisces (Feb. 19 - March 20)
This practical Virgo Full Moon raises your awareness about the partnerships in your life. This lunation lands in your 7th House of Relationships, where it can expose flaws in current unions or attract overly critical allies. This may be challenging, but it is meant for you to clarify your desires and to express them. Giving and accepting criticism in fine as long as its purpose is constructive.
Start this new cycle with insight! Get a Life Cycle Tarot Reading from Tarot.com.