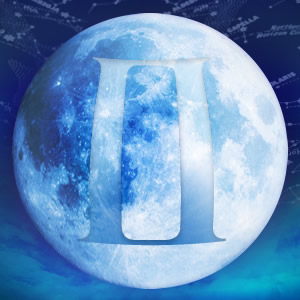 It's easy to be overloaded with information with any Full Moon in chatty Gemini. This one, though, on December 10, is a Lunar Eclipse that signals the need to let go of trivial pursuits to focus on essential tasks. Assertive Mars in efficient Virgo's stressful square to the Moon ratchets up pressure to perform. Yet, it's difficult to operate at the high level of competence required without setting and sticking to clear priorities.
Aries (March 21 - April 19)
Vital information could fall through the cracks with the Full Moon Lunar Eclipse in your 3rd House of Communication. Lost messages or minor misunderstandings can grow into major problems at work and managing your daily routine if you don't resolve them quickly. Even your most reliable allies may fail to follow up on key matters, so take responsibility and make sure to check them yourself.
Taurus (April 20 - May 20)
Finances could get flakey with this Full Moon Lunar Eclipse in your 2nd House of Income. It's wise to avoid unnecessary spending and making new investments at this time. There are facts about money matters that may suddenly come to your attention and alter your plans. It's better to be prudent and stick to a conservative economic approach until you have thoroughly investigated your options.
Gemini (May 21 - June 20)
This Full Moon is also a Lunar Eclipse in your sign, which is a signal to simplify your life. If you're aiming at too many targets professionally or personally, this is an excellent time to narrow your focus. Aggressive Mars also makes a tense square to the Full Moon from efficient Virgo, demanding a higher level of concentration in your work, and challenging you to be more focused in your relationships.
Cancer (June 21 - July 22)
People may pop up from your past with this Full Moon Lunar Eclipse in your shadowy 12th House of Secrets. You are not required to let them back into your life out of sentimentality or friendship. Letting go of those who don't help you grow isn't necessarily easy for you, but it's healthier to seek out fresh starts now than to get lost in an aimless walk down Memory Lane.
Leo (July 23 - Aug. 22)
Your friends and colleagues can wear you out with this Full Moon Lunar Eclipse in your 11th House of Groups. Reducing your obligations to others and putting team-oriented plans on hold makes sense now. You can try to work extra hard to fulfill everyone's expectations, yet even a maximum effort will probably not be enough to satisfy them, so concentrate on satisfying yourself.
Virgo (Aug. 23 - Sept. 22)
This Full Moon Lunar Eclipse lands in your 10th House of Career where it can create complications in your professional life. Deals that you thought were sealed may still fall apart. It's better, though, if you trim down your list of goals to concentrate on the most important ones. Aggressive Mars in Virgo's challenging relationship to this Moon signals your need to cut the fat and focus on one task at a time.
Start this new cycle with insight! Get a Life Cycle Tarot Reading from Tarot.com.