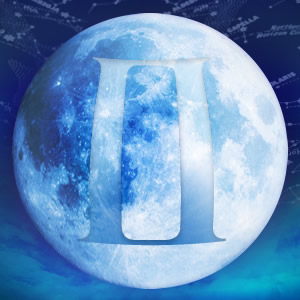 Libra (Sept. 23 - Oct. 22)
Travel and educational plans may shift due to this Full Moon Lunar Eclipse in your 9th House of Higher Learning and Faraway Places. Simplify your plans to reduce the chances for complications that can waste time and energy. Re-examine your long-term goals from a very practical perspective and you might realize that specializing in one subject will be the most rewarding way to go.
Scorpio (Oct. 23 - Nov. 21)
This Full Moon Lunar Eclipse in your 8th House of Deep Sharing could complicate personal and professional relationships. An irresponsible individual could leave you in a risky position if you're not careful about double-checking his or her work. This is a time to walk away from alliances that take more than they give. Holding on tighter to a losing situation won't turn it into a winner.
Sagittarius (Nov. 22 - Dec. 21)
Relationships can be shaken by this Full Moon Lunar Eclipse in your 7th House of Partners. Don't rush into alliances or launch projects unless you've done your homework and researched every angle you can think of. Inconsistent individuals may be fun to be with, but do you really have the luxury to spend your time with people who aren't ready for a more serious level of commitment?
Capricorn (Dec. 22 - Jan. 19)
Work can become exhausting with this Full Moon Lunar Eclipse in your 6th House of Employment. If promises aren't being fulfilled in your job, you might need to discuss your situation or seek another position. Of course, if you're not ready to take that risk right now, think about it again after the holidays. Simplifying your diet and committing to a healthy exercise routine should be your priorities.
Aquarius (Jan. 20 - Feb. 18)
Romance, creative projects and activities involving children could take an unexpected turn. This Full Moon Lunar Eclipse falls in your 5th House of Play and Pleasure where something or someone may have to go. You can't be all things to all people, nor can you participate in every interesting event. Letting go of lower-value experiences makes space for concentrating on the most important ones.
Pisces (Feb. 19 - March 20)
Family matters could be turned upside down with this Full Moon Lunar Eclipse in your domestic 4th House of Home Life. This is not an ideal time for remodeling or making other changes at home. Relatives can arouse strong feelings that tempt you to speak your mind. But consider whether your words will have any real impact before you speak up about delicate issues that others want to avoid.
Start this new cycle with insight! Get a Life Cycle Tarot Reading from Tarot.com.