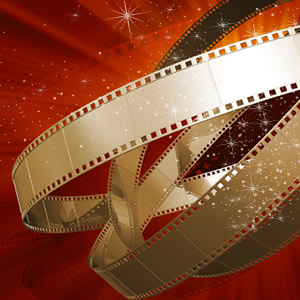 Ah, George Clooney . . . two words guaranteed to make the ladies swoon (and yes, some men, too). As we celebrate Clooney's 50th birthday on May 6, we can't help but wonder why this sexy, debonair ladie's man (and man's man) is still single. Can love planet Venus make sense of this?
Always the bachelor...
Ever since George emerged in Hollywood in the '90's -- thanks to his hot doctor role on ER and "Caesar" haircut that was the male equivalent of "The Rachel" -- he has been perpetually unmarried and unattached, while his fellow A-list friends, like Brad Pitt and Matt Damon, have comfortably slipped into domesticated love. And the relationships George has had seem to last only a few years at most. We already know he's talented, smart and funny . . . so what gives, George?
Well, let's see. George Clooney's love planet Venus is in Aries. It just so happens that Aries are infamous for having trouble following through -- and obviously, follow-through is a crucial aspect of relationship success.
Now it's starting to make sense...
The allure of Venus in Aries
From famous actresses like Renee Zellweger to "regular" women like cocktail waitress Sarah Larson in 2009, George may still be a bachelor, but he's certainly never had a shortage of girlfriends. While feelings of mutual attraction come easy, his Venus in Aries makes it difficult for him to sustain romantic interest after that initial chase. When things become too easy or predictable, the allure begins to wear thin.
Because of his Venus in Aries aspect, George needs sparks! Excitement! And sometimes he actively instigates such things, even at the cost of relationship stability. Although he was in fact married to actress Talia Balsam from 1989 to 1993, a marriage that ended in divorce, it's because of his habit for sudden shake-ups that George Clooney has gone on record to admit that marriage just isn't for him, and he probably won't do be doing it again any time soon.
Cool and confident
But don't fret for this handsome actor coined "The King of Cool." George is comfortable and confident with his bachelor lifestyle, and he's still dating Stacy Keibler (we think) -- so who knows, maybe this one will stick. But with his love planet Venus sextile optimistic Jupiter, George Clooney is simply a happy guy, out for laughs, enjoying the ride and will no doubt keep women everywhere holding out for a miracle.
If you like what you see on DailyHoroscope.com, please consider following us on Facebook and Twitter.