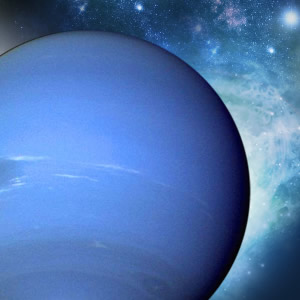 Big, blue planet Neptune is celebrating its first birthday today! Ok, in Neptune years, anyway.
Neptune, the planet of possibilities, dreams and spirituality, is obviously a bit older than one year, technically speaking. But today this slow moving planet has completed exactly one orbit around the Sun since being discovered in 1846. Hence, a Happy Birthday Neptune celebration is in order.
One Neptune orbit takes the equivalent of 164.79 Earth years, marking today as one Neptune year since its discovery by German astronomer Johann Galle.
Even more fun to note, Neptune is currently in its home sign of Pisces -- just where it was when it was discovered. Neptune in Pisces is all about unity and oneness, so this is great timing for a birthday or any other celebration.
Neptune will remain in Pisces until August 4 when it will retrograde back into Aquarius for six months before moving forward into Pisces again in February 2012 to stay for 13 years.
Neptune's mission during this time will be to bring spirituality to the forefront so we can build a future full of more peace and hope than we've felt in a very long time.
Now that's a big, blue birthday worth celebrating, right?!

See how your own birthday makes you unique with the Tarot Birthday Card Lookup from Tarot.com!