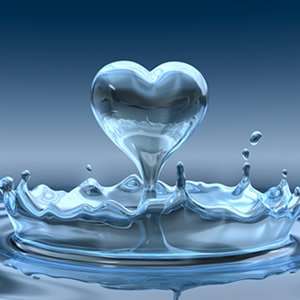 Libra (Sept. 23 - Oct. 22)
That serious mood you've been in for so long will get shaken up this winter when you put the focus on romance. You'll be unable to ignore the changes and fluctuations that could take place with Uranus getting settled in your 7th House of Partnerships. If you're attached, you and your partner might need to adjust to some lifestyle changes. If you're single, people will pop in and out of your life with frequency and intensity. Either way, a thrill that defies description could come your way when that little hottie Venus, your sign's ruler, meets the electrifying planet Uranus on Feb. 10. She'll keep your bed warm for you all the way through March 5.
Scorpio (Oct. 23 - Nov. 21)
No doubt you have several pots boiling on the stove of your life these days, and love could be stashed away in a quiet-but-pleasant place on one of your back burners. You can easily keep it simmering for now, but after Dec. 25 all that will change. Jupiter will go direct in your 7th House of Amorous Expectations, giving you the deep desire to dive right into a romantic fantasy. With luck, you'll have at least one prospective partner to enjoy this bounty of passion with you. If not, someone dashing could come along and create life-altering tingles down your spine. A big change for the better involving your relationship status could take place around March 13, when Jupiter gets empowering encouragement from Pluto.
Sagittarius (Nov. 22 - Dec. 21)
Winter is a time when you like to get serious about your money, the way you communicate and building a secure base from which you can later operate. But, one has to ask whether you're still playing that avoid-the-deep-commitment game. Mars will activate a lot of frustration and create more work than necessary when he spends an extended period in your 10th House of Career and Status, but don't use that as an excuse. Take little breaks that give you time with your partner, if you're already paired off. If you're single, avoid the temptation to date where you work. There are a few office romances that end happily, but so many more result in one broken-hearted person reporting to the other somewhere down the line.
Capricorn (Dec. 22 - Jan. 19)
The people who think you're not romantically inclined will be surprised this winter! You'll get your first chance to show the way you like to play when Jupiter goes direct in your 5th House of Fun and Dating on Dec. 25. Go out on the town with the one you love and don't stop dancing! Your love for someone special will be hard to hide when the Full Moon hits your 7th House of Partnerships on Jan. 9. No one is more loyal, loving and lavish with doling out affection than you are! To top this off, your bedroom will become hotter than a sauna about a week before Valentine's Day. A Full Moon in fiery Leo brightens up your 8th House of Sex and Intimacy to turn you into a full-time, fast and furious passion machine.
Aquarius (Jan. 20 - Feb. 18)
Pluto lurking in your 12th House of Unconscious Desires has an interesting effect on your love life. You might have some desires you haven't acted on ... yet. This winter, make a point of showing the one you love what it means to be in a relationship with you. If you're single, stop being so backward about approaching that person who makes your heart beat like that! You'll never know if the possibility is there unless you give it a shot. You'll express your feelings clearly around Jan. 13 when Mercury helps you find the right words, and you'll be ready to take direct action on March 14, when Mars emboldens you. Give in and show the love!
Pisces (Feb. 19 - March 20)
Mars will make sure you find out why people say love has its ups and downs. This feisty planet will lurk in your 7th House of Relationships from now through July, putting the emphasis on action, excitement -- and irritability. The one you love may not be all sweetness and light during this time period, so be patient. You're going to go through changes of your own when the foggy planet Neptune takes up residence in your sign starting Feb. 3 -- for the next 14 years! You must redefine the way you see yourself, and expect to rediscover how essential the spiritual connection you have to a partner is. Then, the hard work comes -- finding a way to express your needs without sounding like you're handing over an ultimatum.
See what will happen with your love life this winter! Get a Love Celtic Cross Tarot Reading from Tarot.com!