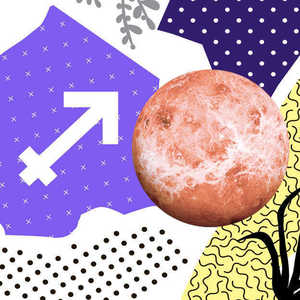 Venus, the planet of love and beauty, is after adventure when she moves into experience-seeking Sagittarius on December 1, 2017. During this time, your love of life will make you such a popular and desirable person to be around that you'll get more invitations from lovers and friends than you can possibly accept!
From now until Venus moves into Capricorn, you won't want to be tied down. Lust for life and the desire for pleasurable new experiences take priority, so you may find yourself giving up some of your comfortable old patterns and risking relationship safety for new levels of experience. This is great if you're single, and still OK if you're in a relationship -- just try to make sure your partner isn't too threatened by all your new friends and acquaintances.
Travel, learning and a taste for all that's foreign may be heightened now, too. It's hard to stick to the old routine when the planet of pleasure hits the road. This desire for the new and exotic may reveal some weakness of judgment. Purchases are more likely made with joyful abandon rather than with an eye on long-term value. People, too, can be overrated, particularly if they offer the promise of adventure or enlightenment.