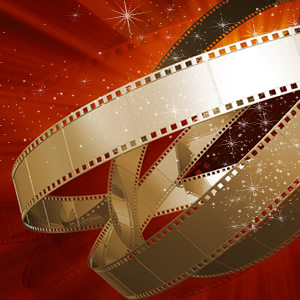 Madonna celebrated her 53rd birthday this week, so we're celebrating with a look at Madonna's Astrology profile to see what continues to keep this Leo in the limelight.
Born August 16, 2011, Madonna has all the brass of her Leo Sun sign, but it's not just her boldness that keeps her in the news. Her Moon and Rising signs in Virgo give her an unparalleled work ethic that keeps her pushing herself as hard as ever. Madonna has carved a unique place for herself in show business history. Neither a great singer nor dancer, she still has become one of the most famous performers in the world.
Born August 16, 1958 at 7:05 am in Bay City, Michigan, Madonna is a Leo who knows how to strut her stuff and command the spotlight. She's given herself license to show off, spout off and flout it to the max -- unmistakable Leo traits that are made for the stage. It's this innate sense of importance and need to be noticed that's made it possible for Madonna to become a pop music icon and a major figure in modern culture: A feminist in fishnets fighting for the right to be sexy for herself, rather than to satisfy men. Unlike most female sex symbols, she had no man in the background pulling her strings, no Henry Higgins telling her how to pronounce her words, no Tommy Mottola picking her songs or Bob Mackie making her clothes. In spite of the many producers, arrangers, managers, writers and musicians who contributed to her success, not one has risen above anonymity to take away an ounce of attention from the Material Girl's act.
Moderate talent and major chutzpah, though, are not enough to stay in the tabloids for two decades. Madonna has the strategic wisdom of Jupiter to guide her star. The visionary planet of big dreams and good fortune formed a favorable sextile -- a 60-degree angle -- to her Sun when she was born. Her powerful personality is not a spontaneous act, but a planned projection to catch the front edge of emerging cultural waves. She has active Mars in a tense 90-degree square with innovative Uranus that drives her to keep changing her image and exploring new forms of self-expression. This is a provocative pattern in a chart, one that's compelled to step outside the rules and operate as independently as possible.
Madonna is a master of illusion, changing from Material Girl to Disco Diva in an ongoing metamorphosis of looks without ever being anyone but herself. She's no shape shifter transforming herself musically and spiritually. She uses Venus, the planet of beauty and style, to alter the package without changing the contents. Her Venus in attention-grabbing Leo is square nebulous Neptune -- the master of illusion -- so she is able to make a few cosmetic changes, pick some new songs and return to the spotlight as if she has been reborn when she's only been repackaged.
There is enormous skill and insecurity behind Madonna's act. She was born with the Moon -- planet of the Mother, or, Madonna -- rising in Virgo, a careful and crafty combination that refines every move with rigorous preparation. She wasn't fed with a silver spoon, but developed herself with hard work and attention to detail. Virgo is the critical perfectionist who demands the very best of herself and is willing to sweat and strain as much as necessary to achieve it.
Madonna was no overnight success, nor has she become an overconfident star simply going through the motions. As long as she remains in the public eye she will continue to challenge herself and provoke us as often as necessary to keep all eyes focused in her direction.
Get your own personalized Essential Birth Chart Report from Tarot.com.