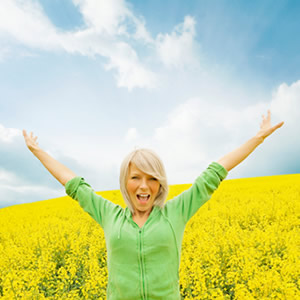 Can you feel it? It's time to slow down and smell the roses! May begins with the Sun in earthy Taurus, reawakening our senses to comforting experiences and physical delights. The May Horoscopes are in, so you can now get a glimpse into the next month of your life, love and career.
In general, the pace will slow from the frenetic Aries energy we felt last month. We'll be more productive and operate with more common sense -- at least until the Sun moves into Gemini on May 21.
Love also shifts gears this month, beginning with a need for fun and excitement, and then settling into sweetness as love Planet Venus moves into Taurus on May 15.
At work, slow and steady wins the race as the practical powers of Taurus make you more committed to your work early in the month, then bright new ideas are sparked as the Sun enters Gemini.
Read all the details about your horoscope sign and find out key dates for May 2011 now:
If you like what you see on DailyHoroscope.com, please consider following us on Facebook and Twitter.