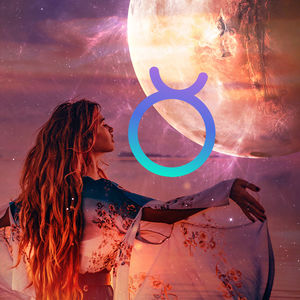 Get ready to give up your gift of gab -- at least for a while. Chatty Mercury moves into slow-and-steady Taurus on May 16, 2017. Speedy Mercury, planet of communication, finds a more sturdy environment in earthy Taurus. This period is one in which solid values, concrete ideas and practical perspectives are likely to take on greater significance for all of us.
Mercury generally excels at flexibility, but Taurus is arguably the least flexible of all the signs. We may find ourselves digging in and taking rigid positions when opposed by different ideas, concepts or facts at this time. It's vital that we not lose our ability to stay open-minded to overcome Taurean resistance to whatever is new or different.
Ideally, Mercury in Taurus connects us with the earthy realities that will nurture the growth and development of our ideas. Taurus offers a rich soil of values and commitment that can provide resources to carry thoughts from conception to birth. Slow, careful conversations enable us to consider alternatives without ever losing sight of fundamental values and underlying practical issues.
Mercury tends to be a bit less gabby in Taurus than in most other signs. Some good examples are Johnny Depp, Clint Eastwood and Miles Davis, all born in chatty Gemini, but with communication styles reflective of their less talkative Mercurys in Taurus.
Some other famous Mars in Taurus names include:
Singers -- Taurus is associated with the throat, so it's not surprising to find Barbra Streisand, Bono, Janet Jackson, Cher, Pete Townsend and Joe Cocker were also born with Mercury in the sign of the throat.
Actors -- Actors with Mercury in Taurus are Alec Baldwin, Russell Crowe, Sarah Michelle Gellar, Uma Thurman, Renee Zellweger, George Clooney, Mark Wahlberg, Jessica Lange, and Jack Nicholson belong to the Merc in Taurus group.
Public Figures -- John F. Kennedy, Sally Ride, Orson Welles, and Pope John Paul II.