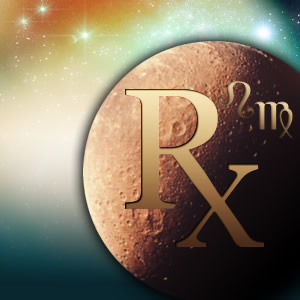 Cancer (June 21 - July 22)
You like to pretend there isn't such a thing as money worries, or at least to let someone else take care of them for you. The fact remains, though, that you need to be meticulous when it comes to counting up your assets. The fact that you need security so much won't be lost on you, especially if you feel your money supply is threatened for any reason. It's time to check and recheck the ledgers to ensure you have everything lined up the way you want. You might also hear about an expense you hoped had been overlooked, such as an old traffic ticket or late payment on a credit card. We all must pay the piper, and even if you have to suffer slightly, the lessons learned will be worth the tiny bit of pain you may have to suffer.
Leo (July 23 - Aug. 22)
You probably won't complain much about having Mercury go back into your sign for its retrograde because this will make it easier to focus on one of your favorite topics -- you and your image! It isn't easy being royalty -- it's so much of a front to keep up, after all! Still, you want to bring out the best of all your qualities and present them in a way that allows you to establish and maintain the stellar reputation you deserve. Work on the art of communication, especially, and avoid being critical of others. Instead, lead by example, and try not to blow a gasket should you run into a technical glitch with your computer or get a flat tire. It's all about slowing down and paying more attention to every gesture you make, each nuance you convey and the cool and confident package you present to the world.
Virgo (Aug. 23 - Sept. 22)
You could get slightly frustrated as this Mercury Retrograde grinds on, because when you're not doing something that lets you be of service, you figure you might as well not be doing anything at all! Maybe the lesson you're supposed to get right now is along the lines of "chill." While summer's still here, it really is totally permissible to take an afternoon here or there to sit safely in the sun and watch the clouds go buy. Now, can you do it without counting them or wishing you could get up there to rearrange them? Until you reach a point where you can let go of trying to control every bit of information that comes into your mind, you won't be open to inspiration. Rest, relax and allow yourself to redesign your life so you can take yourself out on a date every now and then. You well might meet up with your hot and steamy creative core.
Libra (Sept. 23 - Oct. 22)
You'll be charged with the task of working as a team player during this time period, and it might not seem so easy or pleasant to do so. That's probably because you have to change your approach! There are times when it's just not good to compromise, and although you always want to be nice, you can't count on others to have such pure motivations. You don't need to come on like a flash mob when you want to get your way, but you do know how to argue a point until your opponent just can't take it anymore. You can use that tactic, as long as you're pushing for what's going to be best for everyone involved in the long run. During the retrograde, be alert for opportunities to get involved with an organization that can help your career, especially if you've passed a chance to connect with a networking group in the recent past. Some old friends could also come out of the woodwork, just to prove there can be some power -- and fun -- in numbers.

Learn more about yourself during Mercury Retrograde with a Numerology Diamond Report from Tarot.com!