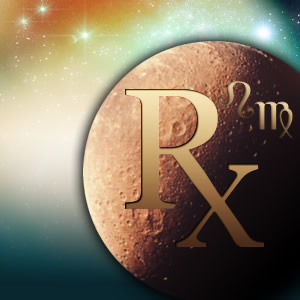 Scorpio (Oct. 23 - Nov. 21)
It's time for a career makeover! You don't necessarily need to change jobs, nor will you lose the one you have, but some things that might happen over these next few weeks will encourage you to change your attitude. You tend to believe the rest of the world never does things to your ideal of perfection or even your satisfaction, but now you might find there's someone around to point out a few flaws in your performance. Rethink your approach to your image, especially when it comes to the things such as self-promotion. There's someone around who sees right through you, and who will push you even harder to be as honest and forthright as you are talented and charming.
Sagittarius (Nov. 22 - Dec. 21)
This could be a kind of crippling Mercury Retrograde for you, but only if you let it. Your ability to get around in terms of long distance travel and intellectual endeavors will be thwarted. This isn't going to happen just because your life is supposed to be difficult or frustrating. It could be time for you to re-evaluate the way you wander off at every opportunity, especially if someone in your life is asking you to make a commitment. This could involve work as much as it entails the endless tale of love and woe. You hate having your wings clipped or being caged in by a relationship, yet you do like to know you're valued and loved by someone you admire. Take time during Mercury Retrograde to be honest about your motivations, and whether your wanderlust is true desire to learn something more about the world, or if it's just a way to avoid the hard work and heavy lifting of relationship.
Capricorn (Dec. 22 - Jan. 19)
You can stomach almost anything, but issues regarding ultra-close personal relationships and psychological intimacy make you just a little bit queasy. It seems the lessons you'll learn from this Mercury Retrograde will involve such unsettling things as emotional commitment, true sharing and utter honesty -- about everything. Although you like to tell the truth when it comes to the facts, feelings are a whole different ballgame. You won't be able to pretend you're exempt from the world of emotion for long now! An issue you thought you'd put to bed will come up again, most likely with a sex partner, but possibly also at work with someone who wonders if you're truly a person he or she can trust. Demonstrate your sincerity and act with the kind of integrity that lets you respect yourself in the morning.
Aquarius (Jan. 20 - Feb. 18)
Yes, it's wonderful to want to save the world the way that you do, but there are times when you have to save your own soul through the crucible of one-to-one relationships. This Mercury Retrograde period could definitely be one of those times! If you are already with a partner, you could find the need to revisit an issue the two of you keep trying to sweep under the rug. If you're out there looking, the temptation of going back to the past to find future happiness through love could present itself. It will be up to you to say "yes" or "no" to the person in question and the possible situations you face, but avoiding the issue will be out of the question. For now, your life will be all about focusing on the importance of the interpersonal, and seeing it as being at least as crucial as the transpersonal.
Pisces (Feb. 19 - March 20)
Organization, exercise and discipline are not things you're born to do well, but this Mercury Retrograde is going to give you plenty of opportunities to practice. You might find that your lack of attention to your physical stamina and personal discipline in your daily routine are costing you dearly. It's tempting to simply go away and hide somewhere so you can convince yourself these things don't really matter, but every time you try you'll notice there are voices and opportunities from your past that call you on to "get yourself together." You might also encounter some former co-workers, and find they miss you more than you might have thought. Balance is the key to keeping yourself happy now. When you tend to your body as well as your mind and spirit, you become a whole being who's far more powerful and eternal than the sum of its parts.

Learn more about yourself during Mercury Retrograde with a Numerology Diamond Report from Tarot.com!