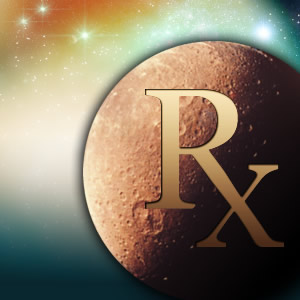 Get ready for retrograde! We can expect troubles with travel, technology and communication when Mercury goes retrograde in Cancer and Gemini from June 7 to July 1, 2014.
Summer Solstice occurs as Mercury spins back through Cancer and Gemini, so make sure you double-check the details of all your summer vacation plans. The good news is, many of us will be on vacation anyway ... so who cares if your computer breaks while you're at the beach, right?! Take this opportunity to slow down, relax, heal and dream.
Get more details at our sister site Tarot.com to see how this powerful retrograde will affect your sign.
Read your Mercury Retrograde in Cancer and Gemini Horoscope »
See what's ahead for you personally with a 30-Day Astrology Forecast from Tarot.com.