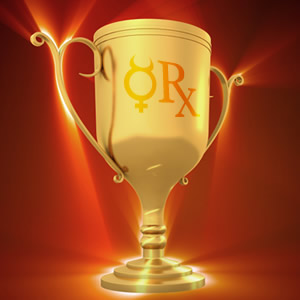 Can you feel the Mercury Madness?! Mercury Retrograde strikes again from August 2-26, 2011, and we here at DailyHoroscope.com headquarters in Portland, Oregon are preparing ourselves for the usual onslaught of computer crashes, misfired emails and traffic jams. But that's ok, we love a challenge -- and we've also got a challenge for YOU!
In the spirit of remaining positive about Mercury madness, we want to ask you all to share your Mercury Retrograde stories so we can help each other prepare -- or laugh it off when it's too late.
This applies to mishaps like broken technology or miscommunication and travel delays, and to the positive side of MRx. For example, did you know Mercury Retrograde is a great time to relax and reflect on your life, and even to win back your ex!
Please leave a comment below or on the DailyHoroscope.com Facebook Wall and tell us what's happened to you during this or any other Mercury Retrograde period.
Just fill in the blank: My best or worst Mercury Retrograde moment was when __________________ .
When Mercury goes direct on August 26, 2011, we'll pick one random winner from all the comments we receive. The winner will receive a prize of 150 Karma Coins to use toward a week's worth of Daily Reflection Tarot Readings from our sister site Tarot.com.
Go ahead and leave us a comment now, and don't forget to read your daily horoscope for guidance and inspiration through the next three challenging weeks!