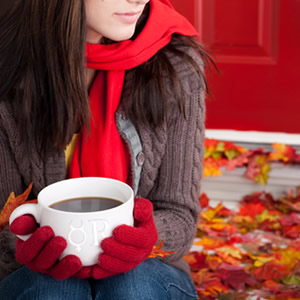 Here comes Thanksgiving Retrograde! If it's over the river and through the woods to grandmother's house you go, you'd better put some extra air in those buggy tires before you head out. Mercury is retrograde over Thanksgiving, and it will make all your holiday planning, cooking, travel and communications go turkey lurkey.
Thanksgiving can be stressful even under the best of circumstances, and obviously so can Mercury Retrograde. So with this combined cosmic whammy on Thursday, Nov. 22, it's more important than ever to double-check details, service your vehicles and be extra aware of the possibility for miscommunications and misunderstandings around the family holiday dinner table.
This is a day when your Thanksgiving dinner guests could show up late or not at all because their invite got lost in the mail or their car broke down. Your flight home for the holidays may be delayed due to storms. Your high-tech oven could go kaput halfway through cooking the turkey, or burn it to a crisp. Or you might simply forget a bunch of little things, like buying whipped cream for the pie or setting your alarm clock to wake up early for Black Friday shopping.
But it's not all bad news.
Keep in mind that Mercury Retrograde serves a purpose, which is to get us to slow down, pause and reflect on our lives. Thanksgiving serves a similar purpose, so take this as a double opportunity to slow down, process your thoughts, think about the future and meditate on the things you're grateful for. Like mashed potatoes, pumpkin pie, all the people and pets you love and, gosh darn it, Thanksgiving Retrograde itself!
Get more peaceful insight with a Peace & Harmony Celtic Cross Tarot Reading from Tarot.com.