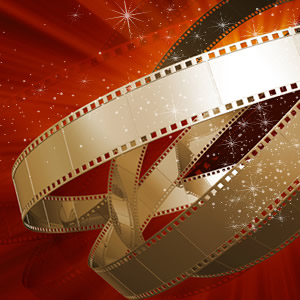 Libra (September 23 – October 22)
Kate Winslet
Libra Kate Winslet cares for her children with grace and style, and always has an eye towards keeping things balanced and equal. She is teaching them how to get along with others and to be fair and just in the world. She may sometimes give too much of herself away in an attempt to please everyone, as she is learning to remember herself in the midst of others' needs and wants.
Scorpio (October 23 – November 21)
Julia Roberts
Scorpio moms are passionate and intense in their mothering style, with a need to develop strong emotional bonds with their children. Julia Roberts nurtures with depth and power, teaching her children to look beneath the surface in life. She is learning to give her children space and freedom as well, allowing them to grow and change in their own way.
Sagittarius (November 22 - December 21)
Katie Holmes
Freedom, adventure and growth are the Sagittarius mom's gifts. Katie Holmes nurtures her daughter Suri through encouraging her to learn and explore the diversity of the world. As a mother, Holmes strives to provide hope and optimism as well as a wide variety of experiences for her child. Holmes is learning to listen and learn, and respond to her daughter's need to share her own wisdom and insight.
Capricorn (December 22 - January 19)
Diane Keaton
Capricorn moms provide structure, stability and patience, nurturing in a practical and earthy way. Diane Keaton is able to provide her children with a strong foundation from which to grow, teaching them how to work for what they want in life. Keaton is learning to be sensitive to their emotional needs as well, intuiting what they need to grow on an internal as well as external level.
Aquarius (January 20 - February 18)
Denise Richards
As an Aquarius mom, Denise Richards nurtures her children through supporting their unique skills and talents. She is teaching them to be themselves and to experiment with life, without fear of what other people will think. As a mother, Richards will grow through playing and engaging in creative activities with her children.
Pisces (February 19 - March 20)
Cindy Crawford
Pisces Cindy Crawford mothers in a compassionate, intuitive and dreamy way. She is teaching her children to be kind, to engage their imaginations and to connect with others in a caring and sensitive way. Crawford will grow as a mother by learning to plan ahead, pay attention to details and make sure that basic practical matters are taken care of in addition to these creative and social endeavors.