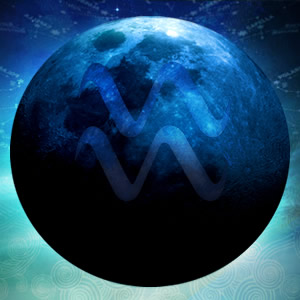 Libra (Sept. 23 - Oct. 22)
Romance is rarely far from your thoughts, but it could become even more of a reality now. This energizing New Moon occurs in your 5th House of Amour, making you a more desirable companion. Creativity and playfulness can also serve your work life as you come up with fresh ideas that are bound to make an impact. Your charm and social skills are very likely to get you more attention now.
Scorpio (Oct. 23 - Nov. 21)
This inventive Aquarius New Moon falls in your domestic 4th House, stirring issues on the home front. Making radical changes in your physical environment is one way to add more spice to your life. But an even more powerful asset now is the potential to re-examine old family and emotional issues from a fresh perspective, which makes it possible to finally free you of old wounds from the past.
Sagittarius (Nov. 22 - Dec. 21)
Your usually fertile brain can be cooking at high heat with this lunar event. The innovative Aquarius New Moon ignites bright ideas in your 3rd House of Information. Unusual concepts reveal solutions that can help you leap over minor problems. Conversations grow livelier than ever, exciting your mind but increasing the risk of engaging in heated debates.
Capricorn (Dec. 22 - Jan. 19)
Money matters can take a positive turn with this original Aquarius New Moon in your 2nd House of Resources. But instead of plodding your way to success by putting your head down and pushing harder, the trick is to come up with alternative ways to increase your income. Thinking outside the box produces ideas that may sound strange and risky but can enhance your worth.
Aquarius (Jan. 20 - Feb. 18)
The New Moon in your idealistic sign can provoke you to be more outspoken about your beliefs. While fighting for noble causes often appeals to you, this lunation is more about personal freedom. Standing up for yourself may not always be popular, but this event isn't about winning others' approval. It's about being true to your own needs and your right to be a unique individual.
Pisces (Feb. 19 - March 20)
Getting away from it all is especially appealing with this New Moon landing in your 12th House of Privacy. You may get more done and find more satisfaction out of the spotlight than by getting the attention of others. Attending to personal needs, getting some rest and relaxation and tuning in to your spiritual side might not look productive on the outside, but it will pay off in the long run.
Get more insight about what's coming up with a 30-Day Astrology Forecast Report from Tarot.com!