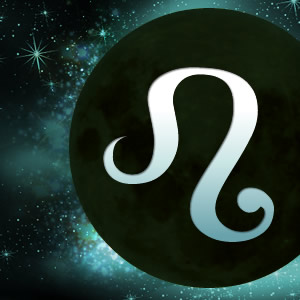 We're roaring with delight at the New Moon in heartfelt Leo (11:40 a.m. PDT on Saturday, July 30). The creative and playful urges it inspires are sweetened by a conjunction to beautiful Venus, the planet of love.
Self-expression is spurred by this lunation, but we might overextend ourselves as expansive Jupiter forms a stressful 90-degree square to the New Moon that could encourage some costly and risky behavior. See how the New Moon in Leo will affect your horoscope sign:
Aries (March 21 - April 19)
This New Moon falls in your 5th House of Self-expression, Creativity and Love. The romantic and artistic potentials of this event are underscored by alluring Venus' conjunction to the Sun and Moon. Just be careful about how much money you're spending because temptations to bust your budget can be very strong now.
Taurus (April 20 - May 20)
The benefits of this New Moon in your domestic 4th House are beautifying your home and bringing more joy to your environment. Yet there's also a temptation to inflate emotions that burst open with dramatic flair. It's fine to express your feelings more openly as long as you maintain a modicum of maturity and self-control.
Gemini (May 21 - June 20)
Bright ideas could erupt in a volcano of creativity and conversation. Your ability to communicate with enthusiasm that engages others is enhanced by this New Moon in your 3rd House of Information. Yet, your brainy ruling planet Mercury's backward turn on August 2 reminds you to double-check facts before speaking up.
Cancer (June 21 - July 22)
This expressive New Moon falls in your 2nd House of Self-worth and Income. It could trigger creative ideas for increasing your cash flow and your resources. Spending time, money and effort to develop your talents is a worthwhile investment. Being overly generous with yourself is highly recommended now.
Leo (July 23 - Aug. 22)
This New Moon in your bold sign can lead to dramatic breakthroughs of self-awareness and more opportunities to gain recognition. It's time to kick up your personality since you can sell yourself and your ideas with enthusiasm. The spotlight is yours if you're willing to take it and make sure to put on a good show.
Virgo (Aug. 23 - Sept. 22)
Dormant dreams are awakened with this bright and bold Leo New Moon in your 12th House of Privacy. Daring to imagine love, rewards and pleasure that seem beyond your reach can be a powerful first step to turn them into reality. A powerful and creative ally can give you the encouragement that you need.