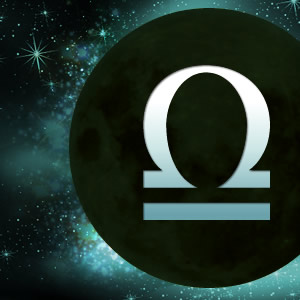 The accommodating sign of Libra is about creating peace, beauty and harmony -- qualities that are especially desirable in these unsettled times. In addition to the New Moon taking place in this balanced sign on September 27, Libra's ruling planet Venus is also joined with serious Saturn, underscoring the hunger for order.
Nonetheless, with electric Uranus' opposition to this New Moon in Libra throwing shockwaves of change into our lives, surprises are more likely than stability.
Aries (March 21 - April 19)
This New Moon in your 7th House of Others is likely to shake up relationships. Peaceable Libra isn't so gentle this month as an opposition from electric Uranus can suddenly turn alliances in unexpected directions. Passive people can surprise you with a show of independence that upsets your expectations, but if you stay adaptable, breakthroughs in partnerships become possible.
Taurus (April 20 - May 20)
This usually lovely Libra New Moon falls in your 6th House of Work where it may be necessary to establish fresh alliances or make changes in ongoing ones. Volatile Uranus' opposition to this Moon can provoke sudden shifts of mood that may spur your desire for freedom. Recognizing these needs is great as long as you aren't overly impulsive in your actions.
Gemini (May 21 - June 20)
This New Moon falls in your expressive 5th House of Fun and Games, which is excellent for launching personal projects and adding fresh forms of enjoyment to your life. Volatile Uranus' opposition to this lunation, though, can rattle your relationships with friends and colleagues, and within organizations. Your agitated mind could provoke you to leap without looking first.
Cancer (June 21 - July 22)
This fresh lunar cycle begins with the New Moon in your 4th House of Home and Family, which can shake things up in your household. If you try to stick to the old ways of responding, you might only add more fuel to the fire. Step back from your first reaction to take a second look at the situation. Changing how you respond can resolve old issues and free you to take on new projects.
Leo (July 23 - Aug. 22)
This New Moon in your 3rd House of Communication can spur bright ideas and inspire original thinking. However, volatile Uranus' challenging opposition to the New Moon in Libra suggests that conversations can suddenly turn in unexpected directions. Keep an open mind and adapt to fresh ideas instead of trying to force your point of view on someone who sees things differently.
Virgo (Aug. 23 - Sept. 22)
Finances could suddenly shift in a new direction with this New Moon in Libra falling in your 2nd House of Income. While unexpected expenses are an undesirable possibility, the potential for finding other sources of money is also present. However, this might require getting additional tools or training, so don't expect to cash in immediately, even if the long-term prospects are improving.
Get more insight about what's coming up with a 30-Day Astrology Forecast Report from Tarot.com!