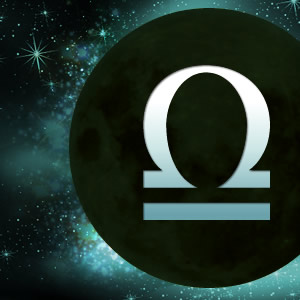 Libra (Sept. 23 - Oct. 22)
This New Moon in your sign is an explosive event thanks to an opposition from volatile Uranus. Instead of being the peaceful and accommodating one, this is your time to shake up some relationships. Breakthroughs in your attitude or appearance can create opportunities in personal and professional alliances that won't happen if you try to keep things too smooth now.
Scorpio (Oct. 23 - Nov. 21)
This New Moon can trigger buried memories, unexpected aspirations and maybe even a spiritual awakening. It occurs in your 12th House of Secrets, so you may experience a personal earthquake and not even tell anyone else about it. But doing this can reinforce a sense of isolation, so it's probably wiser to have a trusted person with which you can share your shocking secrets.
Sagittarius (Nov. 22 - Dec. 21)
Friends, colleagues and organizations are highlighted by this New Moon occurring in your 11th House of Groups. You might join a new team or find that you're dealing with suddenly unreliable allies or pals. That's because electrical Uranus' opposition to this New Moon can provoke shocking behavior or, maybe, you're the one who needs a break from their way of doing business.
Capricorn (Dec. 22 - Jan. 19)
Professional matters may take unexpected turns with this electrifying New Moon in your 10th House of Career. Normally, peace-loving Libra is perfect for diplomacy and smoothing out on-the-job relationships. However, revolutionary Uranus' opposition can set off surprising bombs that can radically alter your obligations or your long-term aspirations.
Aquarius (Jan. 20 - Feb. 18)
This New Moon is an explosive one since radical Uranus in impulsive Aries opposes it. This could suddenly change travel or education plans because it falls in your 9th House of Voyages and Higher Learning. Philosophical, religious or political points of view can also be turned upside down with an exciting discovery of new truths or a break from your old beliefs.
Pisces (Feb. 19 - March 20)
Peaceful Libra is not quite so harmonious this time because the New Moon is closely opposed by radical Uranus, which is more about shaking things up than smoothing them out. This lunation falls in your 8th House of Deep Sharing, leading to breakthroughs in personal or financial alliances or breakdowns where either you or your partner is restless for change.
Get more insight about what's coming up with a 30-Day Astrology Forecast Report from Tarot.com!