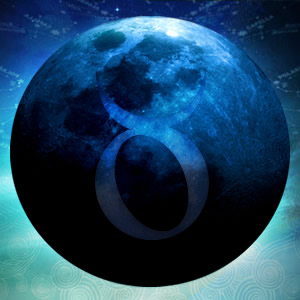 Productivity, common sense and creativity are special gifts of the New Moon in Taurus that happens on April 21 at 12:18 a.m. (PDT) / 3:18 a.m. (EDT). Active Mars aligns favorably with this earthy New Moon to anchor one foot in reality, while another positive aspect from idealistic Neptune inspires imagination and adds a tender touch to this pragmatic conjunction. Dreams can move toward manifestation when combined with patience and sufficient resourcefulness.
Read on to see how the New Moon in Taurus may affect your horoscope sign!
Aries (March 21 - April 19)
Your mind should be on money and proper handling of all of your resources now. This inspiring lunation falls in your 2nd House of Income, reminding you of the abilities that you already have and encouraging you to develop new ones. It's essential to be patient as you sharpen skills that can help you in your current line of work or provide the training for a different kind of job.
Taurus (April 20 - May 20)
This New Moon in your sign provides an almost perfect blend of practicality and imagination. Active Mars' harmonious trine to this New Moon favors creativity and self-expression. Investing time to enhance your presentation abilities can pay off personally and professionally. Self-forgiveness is in order as well with compassionate Neptune's supportive presence.
Gemini (May 21 - June 20)
You may be more productive in the future if you take some time off right now. This New Moon lands in your 12th House of Spirituality and Escape, reminding you that meditation, relaxation and time spent in nature will enrich your soul. Attending to domestic matters and doing maintenance at home provides a healthier foundation for pushing your professional interests in the months ahead.
Cancer (June 21 - July 22)
Involving yourself in group activities and working with organizations that support your ideals are excellent ways to catch the waves of this Taurus New Moon. Assertive Mars' favorable alignment with this lunation sharpens your thinking and empowers your words. There's plenty of practical energy rising to meet your needs, especially when you're with friends and contributing to the community.
Leo (July 23 - Aug. 22)
Calculated ambition can pay off professionally with this New Moon in your 10th House of Career. However, it's reliability and consistency that pay, rather than being flashy or making big promises. Showing a steady capacity to lead and handle responsibilities should increase your income earning potential. Just be sure to show some kindness when you are directing others' activities.
Virgo (Aug. 23 - Sept. 22)
This Taurus New Moon in your 9th House of Higher Mind and Faraway Places signals the likelihood of a business trip or educational opportunity. Investing in a journey that can change your life or spending money to expand your mind are worthwhile activities now. Assertive Mars in your sign aligns favorably with this lunation to provide controlled passion and precision to achieve your goals.
Get more insight about what's coming up with a 30-Day Astrology Forecast Report from Tarot.com!