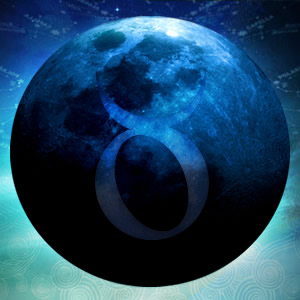 Libra (Sept. 23 - Oct. 22)
Connecting with a down-to-earth person or bringing more reason to a current relationship is a potential gift of this New Moon in Taurus. It falls in your 8th House of Deep Sharing to encourage intimacy and begin a potential business alliance. It's essential, though, to know exactly what you want from someone instead of simply responding to needs and desires of other individuals.
Scorpio (Oct. 23 - Nov. 21)
Relationships are stimulated by this New Moon in your 7th House of Partners. Putting a current personal or professional alliance on more solid ground is assured when you're both clear about your goals and obligations. Support from your traditional ruling planet magical Neptune's favorable connection to this lunation lands in your romantic 5th House of Play and Romance, increasing your chances for pleasure.
Sagittarius (Nov. 22 - Dec. 21)
This practical Taurus New Moon in your 6th House of Daily Life stimulates a fresh approach to work, habits, hobbies and daily routines. Concentrating on one task at a time is a key to cashing in on its potential rewards. Patiently polishing your skills and paying attention to details may not seem sexy or exciting but is your ticket to being more efficient and becoming more successful at your job.
Capricorn (Dec. 22 - Jan. 19)
This sensual Taurus New Moon falls in your 5th House of Romance to open up your heart and inspire self-expression and creativity. You get a passionate but precise push from assertive Mars in a favorable alignment to this Sun-Moon conjunction that's perfect for education or travel. Gentler words and inspiring conversations are another gift from compassionate and imaginative Neptune.
Aquarius (Jan. 20 - Feb. 18)
Making your home environment more comfortable is one of the benefits of this lunation in your domestic 4th House of Home and Family. Calming old family feuds, making peace with the past and establishing more cooperation with those closest to you should bring more harmony to your life. Seeking a more comfortable abode is a good way to balance the stress of dealing with picky partners or working on complicated projects
Pisces (Feb. 19 - March 20)
You can speak with quiet authority with this earthy New Moon in your communicative 3rd House of Thought. The ability to impress others with your ideas and your words grows when you're solidly rooted in the subject matter. Placating an edgy partner is easier when you rely on facts rather than feelings. Building trust with others will come from calmly expressing yourself simply and directly.
Get more insight about what's coming up with a 30-Day Astrology Forecast Report from Tarot.com!