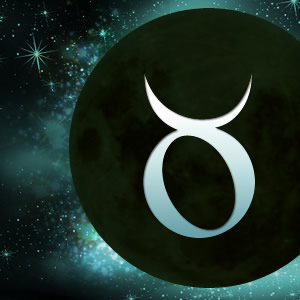 Monday's New Moon in earthy Taurus (11:51 p.m. PDT) is a reminder to slow down and take in the sweet delights of the senses. Leisurely savoring beautiful sounds, tastes and sights, along with gentle touches, is meant to make bodies feel better.
Recognizing what works well without much effort points to resources that support us without paying a fortune in money or by wearing ourselves out with effort. Here's how the New Moon in Taurus can influence your horoscope sign:
Aries (March 21 - April 19)
Carefully managing your assets is the message of this New Moon in your 2nd House of Self-Worth. Protecting your body by taking it easy and doing a thorough assessment of your resources, especially your underused talents, could increase pleasure and make you more profitable.
Taurus (April 20 - May 20)
This New Moon in your sign is a time to start projects and activities that feel good and to consider updating your look. Appearance isn't everything, but when you like what you see in the mirror it gives you pleasure and makes other people respond you to more favorably.
Gemini (May 21 - June 20)
It's time to withdraw from some of the extraneous activities in your busy life. This New Moon in your metaphysical 12th House is about quieting down and taking more private time for yourself. Spiritual development through meditation, prayer, study or service is appropriate now.
Cancer (June 21 - July 22)
This New Moon in your 11th House of Groups can spur you to join an organization or take on a more prominent role in one you're already in. The support of reliable friends is also important as you don't need to carry all the burdens of life on your shoulders without some assistance.
Leo (July 23 - Aug. 22)
This New Moon in your 10th House of Career may add responsibilities to your public, professional or family life. Making sure you lay down a solid foundation and establish consistency is essential because proving your reliability is more important than doing something flashy that isn't going to last.
Virgo (Aug. 23 - Sept. 22)
Considering travel and educational opportunities fits perfectly with this New Moon in your 9th House of Journeys and Learning. While practical considerations shouldn't be totally ignored, making pleasure a priority is more likely to reward you for your investments of time, money and attention.