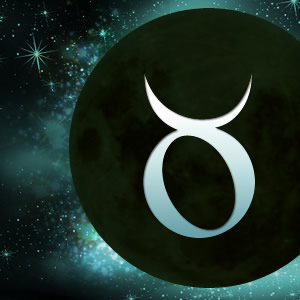 Libra (Sept. 23 - Oct. 22)
You may be dealing with a stubborn personal or professional partner with this New Moon in your 8th House of Deep Sharing. Although it's your instinct to seek a compromise, if you're dealing with your core values or serious financial matters, don't abandon your position without a fight.
Scorpio (Oct. 23 - Nov. 21)
The Taurus New Moon falls in your 7th House of Partners, which often triggers connections with professional or personal allies. You may encounter individuals who are more cautious than you who won't give into pressure. Gentle cajoling will be more effective than direct force.
Sagittarius (Nov. 22 - Dec. 21)
This New Moon falls in your 6th House of Work and Service, requiring you to develop a steadier routine in your habits and on the job. Yes, this might be boring to you, but it's helpful to slow down and savor every moment of the day instead of rushing toward the next thing.
Capricorn (Dec. 22 - Jan. 19)
This yummy New Moon falls in your 5th House of Romance and Play, which rewards you for approaching things in a simpler manner. Being more simple and direct in expressing yourself will increase the trust that others have in you and permit you to have fun with less complications.
Aquarius (Jan. 20 - Feb. 18)
Focusing on your foundation is the key to maximizing the benefits of this New Moon. It occurs in your 4th House of Home and Family and is meant to show you how to relax with those you love instead of getting lost in abstract ideas or overburdened by professional responsibilities.
Pisces (Feb. 19 - March 20)
This New Moon occurs in your 3rd House of Communication, which can solidify your thinking and give more credence to your words. Stay on solid ground by dealing with simple facts if you want others to trust you. Imagination is great but reality rewards you more now.
If you like what you see on DailyHoroscope.com, please consider following us on Facebook and Twitter.