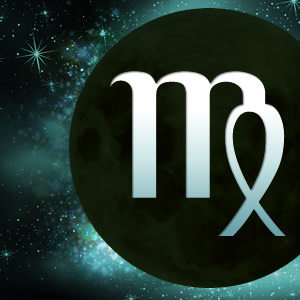 Earthy Virgo is an efficient sign, and the New Moon in Virgo on Sunday, August 28 is especially useful for dealing with details while keeping a strategic eye on the big picture. Expansive Jupiter and potent Pluto's harmonious 120-degree trines to this Sun-Moon conjunction favor ambitious plans. Developing skills and refining systems are the first steps toward professional advancement.
Aries (March 21 - April 19)
This detail-oriented New Moon occurs in your 6th House of Work and Service, which is excellent for bringing more efficiency into your daily routine. Additional training and initiating diet or exercise programs can increase your energy and help you be more effective on your job. Paying attention to the small stuff helps you get a shot at the big time.
Taurus (April 20 - May 20)
This New Moon should help you refine the ways you express yourself. It occurs in your 5th House of Play, Romance and Creativity to sharpen your skills in these areas of your life. Your alluring ruling planet Venus is joined with the Sun and Moon to add graciousness to your game and provide a more acute sense of how to entertain others.
Gemini (May 21 - June 20)
Cleaning up clutter in your home and in your personal life are gifts of this efficient New Moon. If your living space is not well organized, this event provides the motivation to put it in order. You have an opportunity to complete unfinished emotional business, as well, which works when you concentrate your thoughts and actions on one task at a time.
Cancer (June 21 - July 22)
This precise New Moon occurs in your 3rd House of Communication where it can refine your thinking and sharpen you words. The ability to analyze situations with greater skill provides a healthy balance to the emotions that often dictate your behavior. Reason and logic, backed up with details, make you a more effective presenter of your ideas.
Leo (July 23 - Aug. 22)
This practical Virgo New Moon falls in your 2nd House of Resources where it should help you see your finances more clearly. Alluring Venus' conjunction with the Sun and Moon signals the possibility of earning money by becoming a specialist. Developing your talents with additional training may be humbling at first but should be rewarding in the long run.
Virgo (Aug. 23 - Sept. 22)
The New Moon in your sign is accompanied by lovely Venus, which can help you feel more attractive. Paying extra attention to your appearance pays off when you're taking care of your body with proper diet and exercise. Pampering yourself is a good way to increase self-esteem and give you a push that encourages you to take the initiative in your relationships.
Take a closer look at your life now with a Tree of Life Tarot Reading from Tarot.com!